Top Ten Retro PC Games
A blast from the past
Half Life

Valve finally realised that some of us need more than mass murder and raised the stakes of first-person shooters with Half Life. Eight million copies later, a whole generation is glad it did. Half Life was an event. Only you, nerd (Gordon Freeman), can save the world. This realistic world was filled with formidable puzzles and alien slaves, and the environments fostered a sense of claustrophobia and tension. You really felt like you were being systematically cut-off, like a rat in a maze, as you moved towards your final encounter. Boy, do I hate headcrabs. Give me a crowbar, I want to beat one.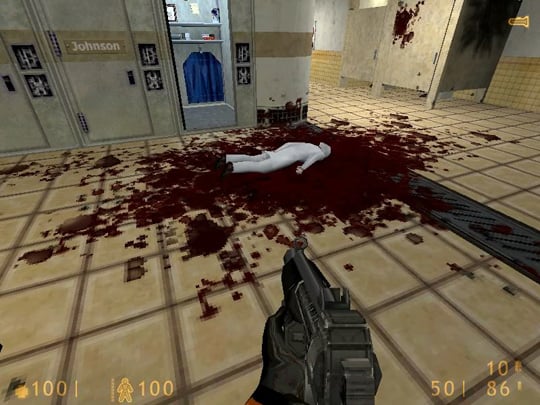 Developer Valve Corporation
Year of release 1998
Unreal Tournament

One of the first major releases (alongside Quake 3, released just days later) to be pitched almost exclusively around on-line play, Unreal Tournament combined FPS action and future-set gladiatorial combat for an explosive multiplayer frag-fest. The game saw competing teams face off in a variety of game types that basically revolved around gibbing the opposing team into a rain of bloody pieces. That such antics were possible over 56k dial-up modem is impressive in itself, but more influential than that was the appetite UT awakened for competitive on-line gaming as a whole, leading to the rise of clans and millions of hours spent in darkened rooms, honing twitch-skills and map tactics. Who can forget the commentator, who growled out status updates, including a variety of descriptions for extended kill streaks, ranging from simple "Killing Spree" to "Dominating", "Unstoppable" and even "God-like"?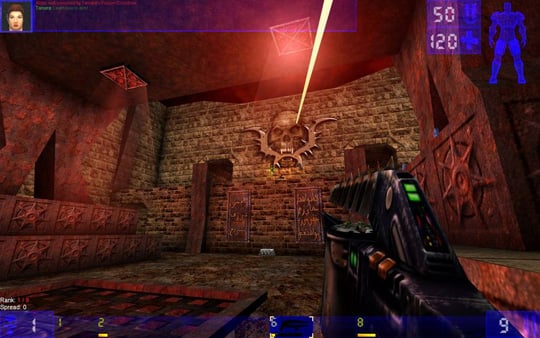 Developer Epic Games/Digital Extremes
Year of release 1999