Top Ten Retro PC Games
A blast from the past
Diablo

The game which made Blizzard's fortune, Diablo is the definitive action RPG. A click-fest of addictive game play, with the randomised dungeon levels giving it a high replay value. Who can forget the frantic button-mashing, as you spam-consume health and mana potions to stay alive? The plot was simple, with the three character classes well defined and necessary to group adventuring. Diablo's strength was its addictiveness, and the excitement generated by the feeling that you never knew when you were going to round a corner and be swamped by waves of demons. There really is no substitute for the anguish of dying and then having to buy new armour to try and get all your possessions back from your corpse, which was usually surrounded by about 50 demons.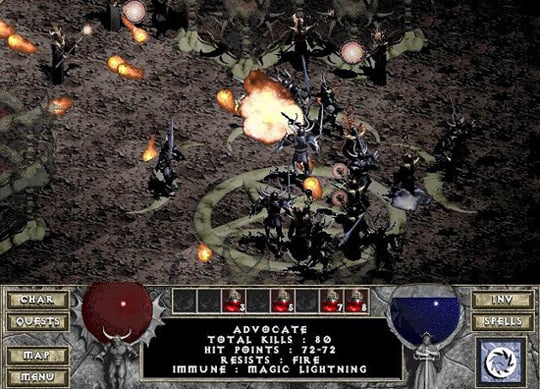 Developer Blizzard
Year of release 1997
Starcraft

Blizzard's simple but masterful real-time strategy game Starcraft has three distinct races, each requiring very different strategies to survive. You have the Zerg, who are built to overrun with numbers; the Protoss, who are the high-tech defenders, and the Humans, who are somewhere in the middle. An indication of this game's success is that 'to zerg' has entered the vocabulary of most gamers, even if they don't know where it came from. Famous for its instantly recognisable and high quality sound bytes, the graphics haven't aged well, but the sheer obsessive fun guarantees Starcraft a special place in the heart of all old school gamers. And those adrenaline pumping moments when you have just got your base up and running – only to find it in danger of being overwhelmed by a seeming never-ending tide of Zerglings – just can't be beaten.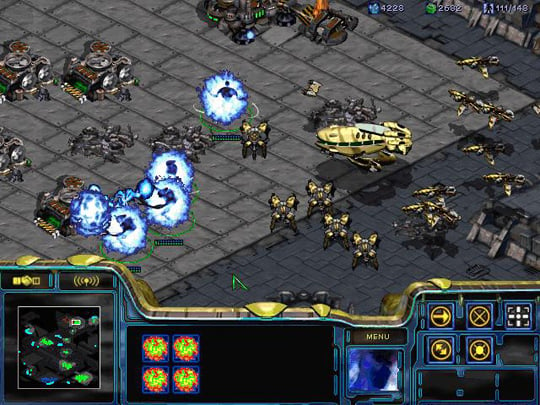 Developer Blizzard
Year of release 1998
Sponsored: Minds Mastering Machines - Call for papers now open