Freecom Mobile Drive CLS storage
Portable drive array with archiving ambitions
In the dock
With prices starting at £65 for the 250GB disk and rising up to £109 for the 640GB edition, the CLS series is not exactly cheap. In fact, I would say it's rather expensive for USB 2.0 storage. If you take a look through the rest of Freecom's product catalogue, you'll find the Mobile Drive XXS, which is almost identical and is, on average, £10 cheaper for each available capacity. The drive dock is an additional £15 but having it makes more sense of the whole CLS idea.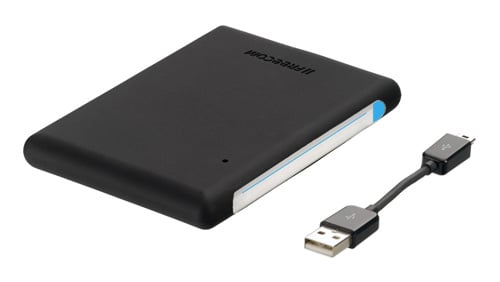 Not the fastest, but delivers off the shelf convenience
Verdict
For those unlikely to be shuffling multiple archives in a handy hub and simply need an external USB drive, there are plenty of other more reasonably priced drives on the market, which offer similar or better performance. Yet, as a concept, Freecom's Mobile Drive CLS storage options offer something a bit different, more akin to cartridge drives of old. Portability aside, the convenience of mounting multiple drives is really aimed at users who aren't fussed about performance and don't mind spending a bit more on something that simply works and makes a case for some good old-fashioned values. ®
More External HDD Reviews

Verbatim
InSight
Round up
500GB Portable
HDDs
Buffalo 32GB
external SSD
LaCie
Rugged
USB 3.0
Sponsored: RAID: End of an era?

Freecom Mobile Drive CLS storage
Convenient and versatile portable storage with docking options
Price:
£65 (250GB), £79 (320GB), £95 (500GB), £109 (640GB), £15 (dock) RRP