E-commerce smackdown as PCI standards revised
Comply or die pay fines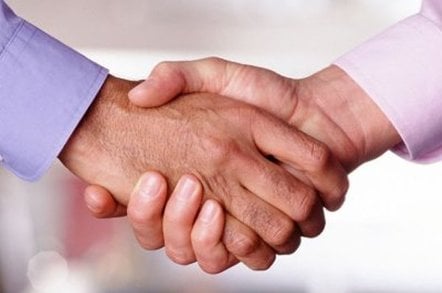 Analysis Revisions of the Payment Card Industry's security standards, due to come into force in January, were published on Thursday following months of negotiations.
The PCI DSS 2.0 standard, which specifies the "security rules" under which merchants and banks are supposed to process credit card transactions, contain only minor revisions to what is now a well-established set of minimum standards best practice in managing e-commerce operations securely.
The revised guidelines call for a greater reliance on a risk-based approach for addressing vulnerabilities, rather than a blind adherence to the letter of the law. The latest version of the standard also brings together application and data security standard guidelines and attempts to simplify the process of compliance for small merchants. Despite the changes, security experts say the PCI standards remain confusing for small businesses.
That's a problem that can't be ignored. Small merchants are obliged to adopt the standards or accept higher card processing fees in general and tougher fines or, for continual non-compliance, the withdrawal of their ability to take e-commerce payments.
The opinions of merchants, banks, payment processors and suppliers were taken into account in developing the revised standards, which tie together the Payment Card Industry Data Security Standard (PCI DSS) and Payment Application Data Security Standard (PA-DSS) standards. Other measures include increased support for a risk-based approach to vulnerability remediation and as well as an increased emphasis on an initial scoping of locations where cardholder data resides before applying PCI regulations.
The promotion of more effective log management is also on the agenda, along with more detailed standards for the secure coding of custom-built applications.
The PCI Security Standards Council characterises the changes as "relatively minor revisions" to a "mature standard".
A detailed summary of changes to the standard can be found here. The PCI Security Standards Council has also set up a micro-site designed to help small merchants to reach compliance, which can be found here.
The great thing about standards is that there are so many of them
However, Stuart Okin, UK managing director of security consulting firm Comsec, said that "confusion reigns" in the PCI marketplace. He says this is partly because interpretation of the PCI rules differ in the US and Europe but also because Visa and Mastercard are "out of alignment", a point supported by other industry observers.
Gary Palgon, VP of product management at tokenisation technology provider nuBridges, criticised the card brands for continuing to use their "own, independent standards for PCI compliance" instead of "conforming exclusively to PCI SSC-derived framework".
Palgon says: "Having a universal, singular standards set is paramount for easing compliancy requirements and reducing complexity for merchants and service providers alike."
Sponsored: Minds Mastering Machines - Call for papers now open