Gentlemen, start your engines – with your phone!
GM puts cars under mobile-phone control
OnStar will soon let users unlock their cars, activate the horn, check the fuel and oil levels and even start the engine, all from the comfort of their smartphone handset.
The OnStar service is run by General Motors and puts an embedded mobile phone into every car. The device was initially intended to automatically report accidents. But once you've got a phone in the car, you might as well add additional features, and The Next Web noticed that those now extend to providing feature control and diagnostic information straight to iPhone and Android applications.
The new features aren't all available to owners of even this year's models, to the annoyance of some iPhone users. OnStar provides details of the supported models and a demonstration video showing the very latest incarnation allowing the car's owner to unlock the doors and start the engine from anywhere in the world, and check on the fuel level too.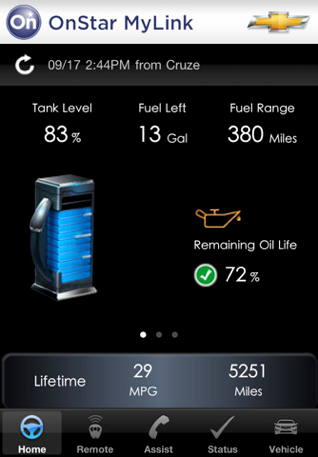 Checking tyre pressures from the other side of the world might seem like a solution looking for a problem, but anyone who's wandered around a car park searching in vain will understand the value of being able to remotely trigger the lights and horn.
Back in May, Motor Trend reported that General Motors was talking to Google about Android-enabling its cars, to enable just this kind of functionality. At the time we suggested that OnStar was too important a brand to lose, but also expressed concern about what Google could learn if let loose inside a car. That's not, yet, happened, with Android being just one of the supported platforms for the new OnStar client software, but it's only a matter of time before we see a vehicular app store of some sort. ®
Sponsored: Are DLP and DTP still an issue?