SAP legal u-turn delivers new HP boss for Monday start
Oracle calls for delay in trade secret hearing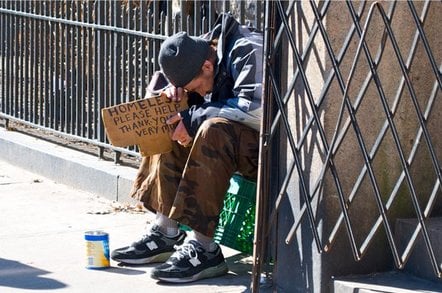 It looks like Leo Apotheker will be able to get through his first day as HP boss without getting hauled into court to testify in former employer SAP's trade secrets theft case with Oracle.
Apotheker is expected to get his feet under the table at HP on Monday. However, the same day was scheduled to be the opener in Oracle's court case over alleged hijacking of trade secrets by a former SAP subsidiary, TomorrowNow.
SAP had admitted that TomorrowNow did the dirty, and had offered to pay damages, but had denied that management, including Apotheker, had known anything about the scandal.
But Oracle boss Larry Ellison was determined to drag Apotheker into court in a hearing into "contributory copyright infringement", potentially putting a big spoiler on Apotheker's new week.
Then last night SAP dropped its resistance to the contributory claim, sparing Apotheker the ordeal of facing Ellison in court. The move prompted Oracle to ask for a delay in the trial till next Thursday to revise its own strategy.
Oracle crowed, in a statement: "Today, SAP has finally confessed it knew about the theft all along. The evidence at trial will show that the SAP Board of Directors valued Oracle's copyrighted software so highly, they were willing to steal it rather than compete fairly."
This should leave the hearing concentrating on what level of damages SAP should cough up. Depending who you speak to, that should range from a few tens of millions (SAP) to billions (Oracle).
And even if SAP were to drop a couple of billion, that's unlikely to soothe Oracle. Apotheker is taking over from Ellison pal Mark Hurd, who left HP under a cloud, only to wash up at Oracle.
Still, as long as Larry remains mad at SAP/HP, he won't be turning his full anger on Google. For now. ®
Sponsored: Minds Mastering Machines - Call for papers now open