PARIS nursing mother of all hangovers
Jubilant team celebrates space plane triumph
The Paper Aircraft Released Into Space team is this morning nursing the mother of all hangovers following yesterday's triumphant conclusion to our audacious space plane mission.
For those of you looking for a once-in-a-lifetime moment, try recovering a paper aircraft which has flown from 60,000 feet to a gentle touchdown in woodland, in the process suffering just slight damage to one wing.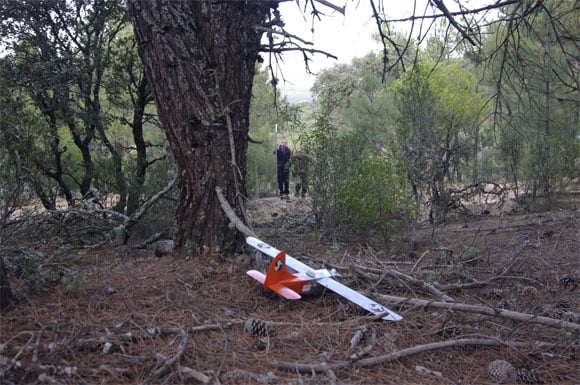 That emotional event came a couple of hours after we retrieved the main payload - in itself a cause for celebration, not that you'd know it looking at the expressions on the faces of Federico Buenadicha, Steve Daniels and John Oates: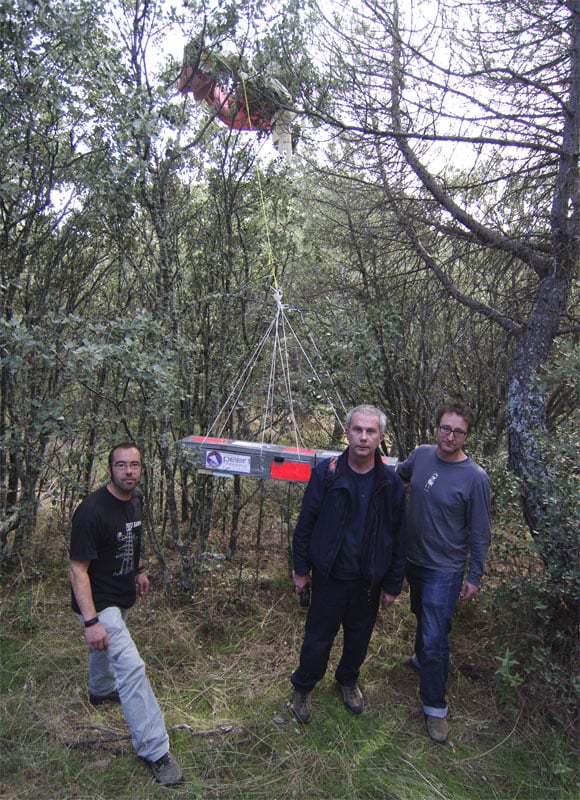 Sponsored: RAID: End of an era?