Yes! It's Halloween Hardware
Ghoulishly hued kit to geek up the spooky season
Skull USB Hub

If you're inviting a (skeleton) crew of fellow geeks around to celebrate a night of terror, you'll need to ensure they can keep their handheld hardware well charged to cope with the horror to come. So how about placing a few of these boney looking USB hubs around the room, hooked up to USB AC adaptors? Cast in resin but decorated with suitably from-the-catacombs paint job, the cropped cranium even allows the more daring room to place a candle. We saw this one on ThinkGeek, but the Ghoulgle search engine reveals a number of retailers whole supply you with one.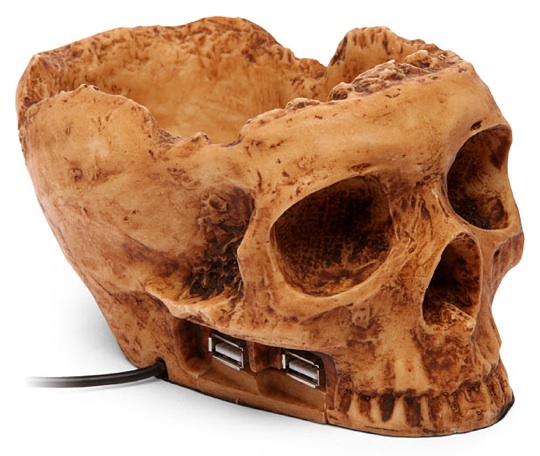 Reg rating 80%
Price $25 (£20)
More Info ThinkGeek
Bloody stump wrist rests

More macabre are these matching accessories: a hacked-off hand and severed foot on which to rest your own weary limbs while working at the computer. Alternatively, leave them lying around as evidence of your unorthodox... experiments, Herr Doktor. Ladies and Gentlemen, please give you host a hand...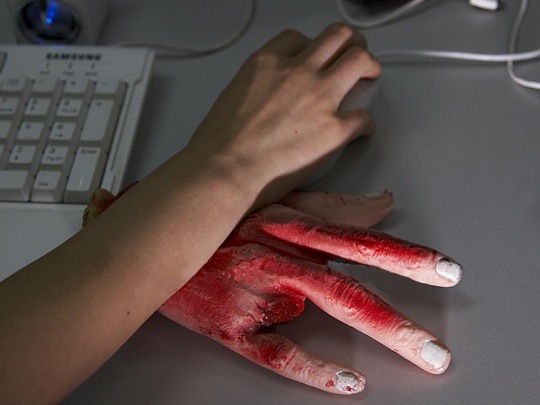 Reg rating 80%
Price $18 (£14) a pair
More Info Brando
Sponsored: Minds Mastering Machines - Call for papers now open