Samsung Omnia 7
Big display for Redmond's redial
Smart choice
Like most Windows Phone 7 handsets the Omnia 7 has 8GB of user memory, which even though it can't be expanded, is still a fair amount of space given that the OS has it's own memory to play in. Samsung reckons almost 7GB is usable and I found no reason to doubt that.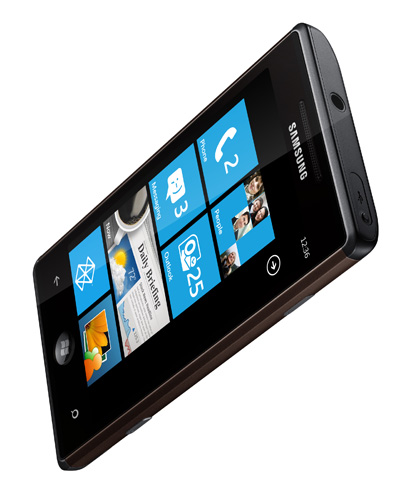 Limited to just 8GB on-board storage
Verdict
While the Samsung Omnia is a likeable phone, up against the competition it soon becomes a battle of platforms rather than devices. If you like, or want, Windows Phone 7, the Samsung Omnia 7 shows it to its full potential, with a glorious screen and a respectable battery life. If you want more than just the odd snap or video clip, then be prepared to carry a decent camera with you too. ®
More Smartphone Reviews…

HTC
HD7
BlackBerry
Torch 9800
Motorola
Milestone XT720
Apple
iPhone 4

Samsung Omnia 7
Big screen Windows Phone 7 handset, that's both pocketable and robust.
Price:
£480, free with £40 per month, 24 month, contract RRP