Jilted EMC won't give its cherry to two-timing Dell
You go and be with your 3PAR slut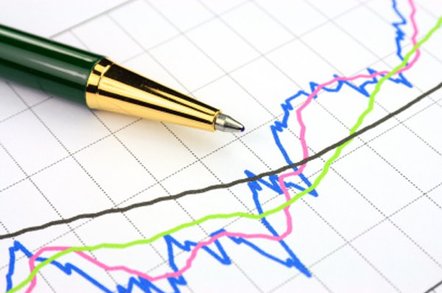 Opinion Dell's 3PAR bid was a cry of desperation, an attempt by a partner in a marriage to find a better mate. EMC knows that reconciliation is very unlikely.
At the third quarter earnings conference call, EMC big cheese Joe Tucci talked about the Dell 3PAR bid and what it meant for the EMC Dell relationship.
He said: "Dell went after 3Par and obviously cooled things off ... we are again in discussions to see if we could do something more meaningful and lasting. Both companies would like to do that, but the key is, it's got to be meaningful and it's got to be lasting for me to tell you that it's back on track."
What does "meaningful" mean? No more attempts to walk away from EMC by Dell and buy an alternative storage supplier would be part of it. But that is against the grain of Dell development and against the grain of the converged and integrated IT stack idea. The PC vendor bought EqualLogic and has gone its own way in iSCSI storage. It is developing its own DX6000 object storage technology, having rejected EMC's Centera. Dell is also putting a focus on building up its networking offer. It has bought Ocarina for deduplication technology, signalling less dependence on EMC's Data Domain.
And, crucially, Dell knows that EMC went to Cisco for the vBlock servers - instead of going to Dell. Michael Dell might well point out to EMC's Joe Tucci that partnership is a two-way street and the choice of Cisco servers saw EMC going down the server route with Cisco and not Dell. So why should Dell commit its storage future to EMC?
Yes, EMC has put Dell servers inside the GreenPlum Data Computing Appliance and not Cisco UCS servers but, instead of being reassuring, that can be taken to mean that EMC isn't really committed to Cisco either.
Dell and EMC are in a co-operative relationship, not a partnership. EMC isn't about to admit Dell into the VCE fold. Acadia CEO Michael Capellas said at IP Expo on Tuesday that the VCE coalition has all the capital it needs, and it isn't talking to Dell. Without this membership cherry, what can Joe Tucci offer Michael Dell as a quid pro quo for Dell committing long-term to EMC for its storage needs?
Whatever storage supply relationship Dell has with EMC will result in Dell dollars going to Hopkinton, dollars that Dell would prefer to stay in Round Rock. This commentator thinks that the marriage is over. The relationship will soldier on for a few years more in terms of reseller deals but, long-term, it is dead. Don Joey is telling Michael Dell to go sleep with the fishes. ®