TVonics DTR-HD500 Freeview HD DVR
Designer digital video recording
Timer primer
The HD500 will also cleverly sense programme trailers and ask if you want to record the shows when they are broadcast. This certainly adds an appropriate Timer to the list, but my only attempt to record a programme this way was confounded by an apparent system crash that downed the box for week. It also ensured none of the Timers triggered during that period. And all the HD channels vanished from the list. Oops.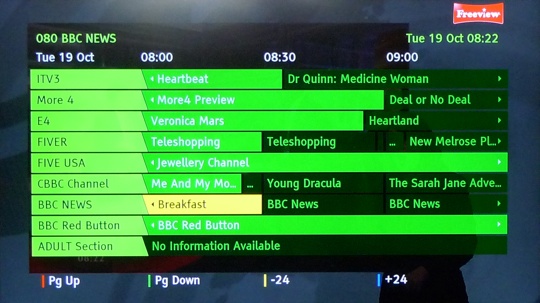 The EPG is clearly laid out
I'd purposely left the HD500 untouched, so I didn't know about the crash for seven days. This time, leaving it alone was intentional, but what if I'd been on holiday? I'd have come back home and had no shows to watch.
To be fair, I may have an iffy box. Either that or there's work to be done on the firmware. Some early issues, cured with a system reset, don't suggest one or the other. I have to say, I've yet to try a DVR or set-top box that didn't crash as some point, though that doesn't let TVonics off the hook.
The HD500's picture quality isn't bad, and you can use the box to upscale content to match your TV's native screen resolution, or let your telly do the heavy lifting. It's worth trying both, to see which one does the better job. The TVonics box will, by default, output to match your TV.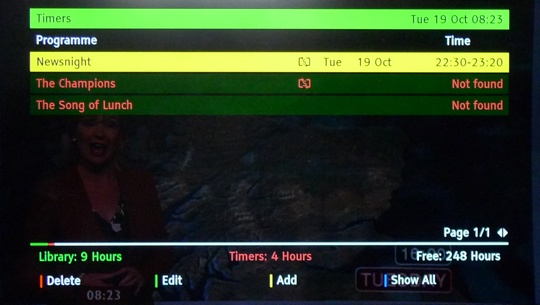 Timers tracks series - until they disappear from the EPG
I found the HD500's output of standard-definition content to be slightly inferior to that of the Sony Bravia TV I used it with. Compression artefacts were a little more obvious, but if you sit back they shouldn't trouble anyone who isn't looking for them.
Sponsored: Minds Mastering Machines - Call for papers now open