Hands on with the new Apple MacBook Air
Netbook plus?
Faster chippery, sort of
The Intel graphics was always the original Air's failing performance-wise, and so the Nvidia graphics, as they did with subsequent revisions of the first model, will go a long way to balancing the relatively slow CPU speed and the use of the old chip.
I should point out, though, that none of the other 11.6in notebooks on the market have a Core 2 Duo inside. Some have single-core Celerons, more modern ones have dual-core Pentium processors or AMD's dual-core Athlon II Neo.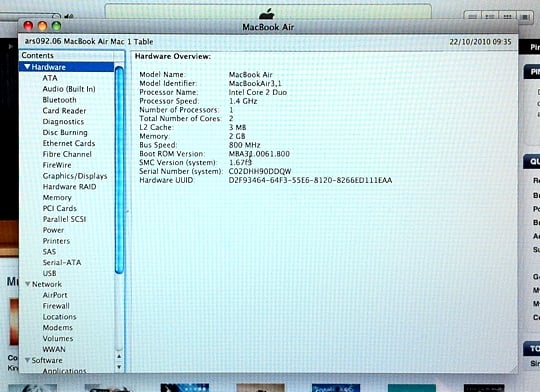 Not a top-of-the-line processor
But a detailed look at the specs will have to wait for benchmark testing results to compare them to. Watch this space for a full review. For now, I can say that the 11.6in Air had no trouble running 1080p video - not something you can say about even the newest of Atom-based netbooks with Intel graphics.
The 13.3in Air feels much the same as the previous Air when closed, and the 11.6in version is an inch or so smaller. Apple has included a full-size keyboard in both, and in the case of the smaller Air, that's the component that defines the laptop's size.
Like MacBook Pro keyboards, the Air's is solidly underpinned and good to type on, though both models lack a keyboard backlight, a feature no one really appreciates until they use it in low light.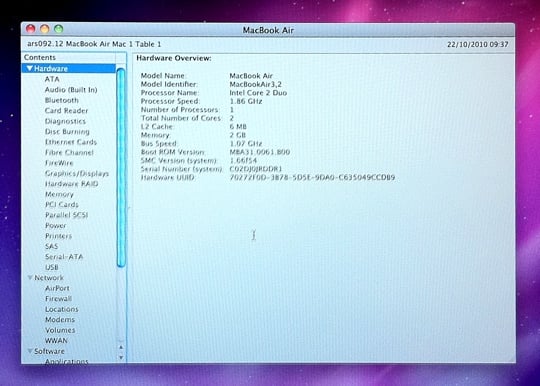 Slighty better specs in the 13.3in Air
Apple was right to add a second USB port to the new Air - having one was the original's key limitation - but there's no Ethernet, Apple not unreasonably supposing that the vast majority of users will connect over 2.4/5GHz 802.11n Wi-Fi. There's always a USB Ethernet adaptor if you need a wired connection, but that's extra, of course.
Sponsored: Minds Mastering Machines - Call for papers now open