Vulture 1 sprouts wings and a tail
Lots of lovely construction snaps for your viewing pleasure
To complete the basic structure, we glued in the leading edge spar: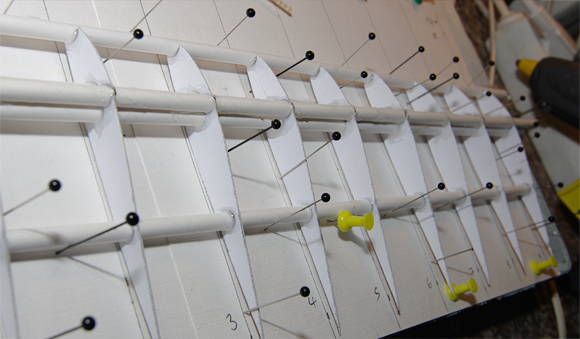 The ribs are very vulnerable at the trailing edge, so we needed a strengthening strip of paper, which also serves as a good fixing surface for the skin. In case you're wondering why the ribs have a blue side, that's quite deliberate.
One of the rib plies is blue paper, to indicate the side that was facing down when we punched out the holes. The punch creates a slightly concave surface around the holes, and it's important to slide the straws through the ribs in the right direction, otherwise they'll jam in the hole and tear the rib. Cunning stuff, eh?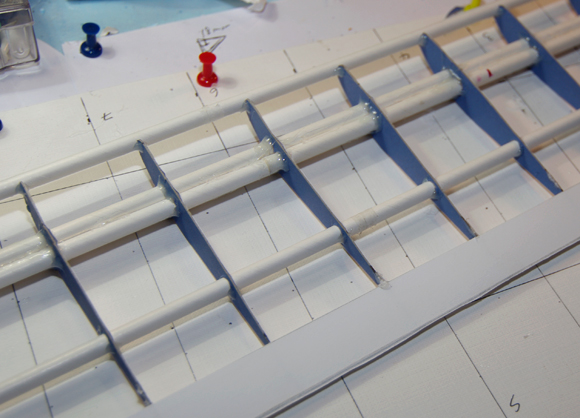 Taking a very large piece of paper (same as normal printer paper, but off a big roll), we glued the leading edge to it and left it to dry completely: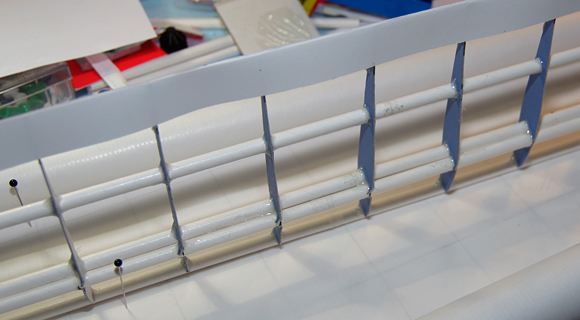 The skin could then be pulled across the wing surface and glued to the trailing edge. Not a very exciting photo, but you get the idea...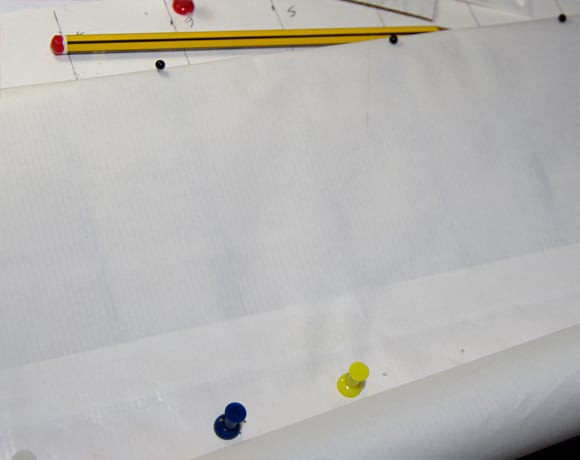 This skin is unstressed, and don't start banging on about dope and suchlike. We did a couple of tests with a stressed surface and ended up with banana wings, so that was a non-starter.
Sponsored: Minds Mastering Machines - Call for papers now open