Vulture 1 sprouts wings and a tail
Lots of lovely construction snaps for your viewing pleasure
Picking up where we left off last time, the tail structure is ready to accept the rudder and elevators: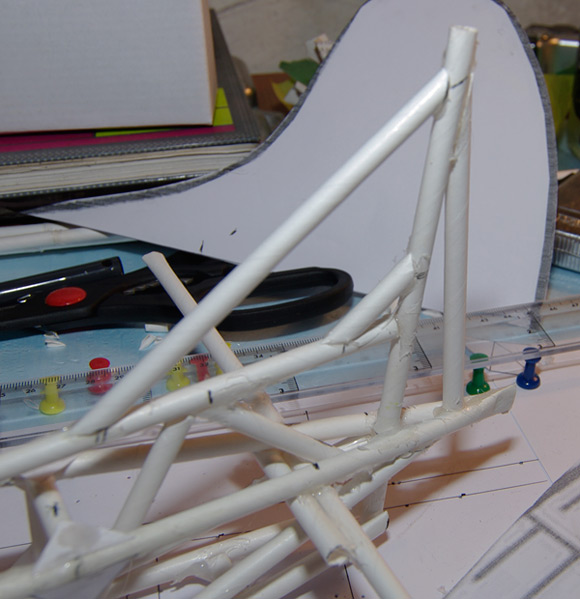 We mocked up both from paper...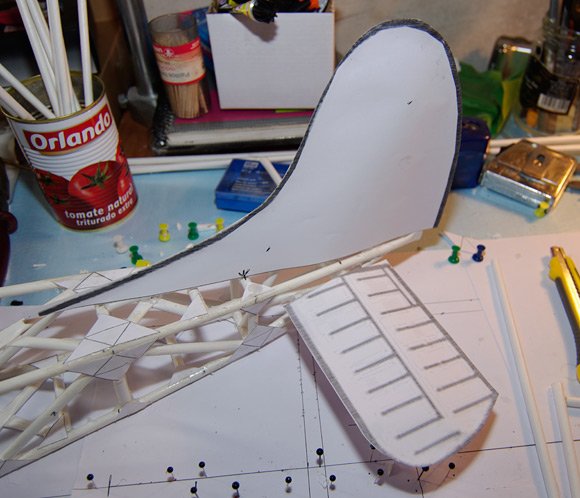 ...and then lovingly crafted the real rudder from a three-ply paper laminate: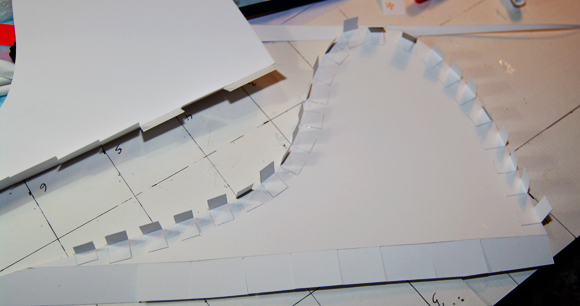 We made the laminate by glueing together three sheets of bog-standard paper with Photo Mount, and leaving it for 24 hours under a big pile of books. The paper tabs are to ensure that the two halves of the rudder come together with a clean edge. We found that simply applying glue along the join resulted in an uneven joint, which in turn distorted the rudder when we teased it over the straw structure.
Once the two halves were mated and glued together with epoxy, the rudder could be fixed to the structure. For the record, all the glueing from here onwards is with epoxy, unless otherwise stated.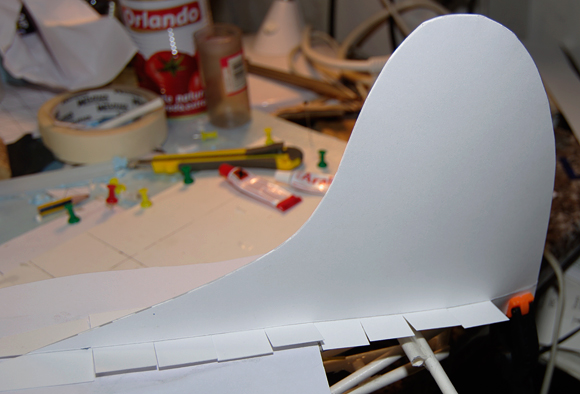 Sponsored: Minds Mastering Machines - Call for papers now open