Seagate's shrinks GoFlex drive
Slips 5th generation PMR drive inside the casing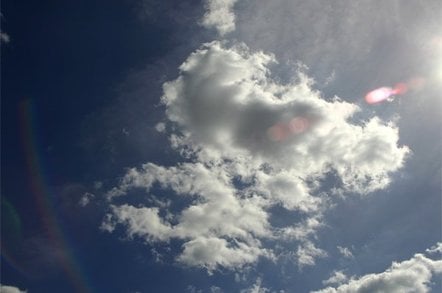 Seagate has struck another blow in the areal density wars. The company has revved up its 1TB FreeAgent portable drive, shrinking it internally from three platters to two, making it cheaper to manufacture.
The original 1TB FreeAgent GoFlex - the SSTAA1000100 - had a 3-platter, 2.5-inch hard drive inside with a 334GB/platter areal density. The replacement model, the STAA1000103, has just two, meaning a 500GB/platter areal density. That would mean it has a fifth generation PMR (perpendicular magnetic recording) drive inside the casing.
We suspect it is Momentus drive inside, an unannounced model, and to be called a 5400.8 when it is announced. It will be, we think, a 5400rpm unit with a 3Gbit/s SATA interface and an 8 or 16MB cache, that will fit into a standard laptop 2.5-inch drive bay. If it is, then we might expect an upgraded Momentus thin shortly.
This is currently a 250GB, single platter 2.5-inch drive - half a mainstream Momentus in other words - and we could expect a 500GB version. More generally we could expect a fifth generation PMR refresh across Seagate's entire product line between now and the end of 2011 with consequent capacity upgrades, making a 3TB Barracuda XT a near-certainty.
WD has a 3-platter Scorpio Blue 2.5-inch drive offering 1TB but not a 2-platter model. Toshiba has a 1TB, 3-platter, MK1059GSM 2.5-inch drive. Neither Hitachi GST nor Samsung have 1TB, 2.5-inch drives. For now Seagate has a clear lead in the 2.5-inch areal density stakes, while Western Digital has one in the 3.5-inch drive stakes. It's all neck-and-neck stuff.
The slimmer 1TB GoFlex can slot into Seagate's GoFlex TV HD media player and have its video content streamed to a TV. It comes with a Star Trek movie on it to encourage you to do just that. You can also choose from 20 other Paramount movies.
The 2-platter, 1TB FreeAgent Go drive costs $179.99 at Amazon. ®
Sponsored: Minds Mastering Machines - Call for papers now open