Oracle array users skid off 7410 road map
EOL procedure leaves array users boxed in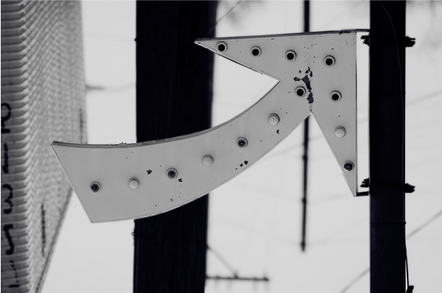 A European Oracle 7410 array user has been told no more upgrades are possible after the end of the month - despite the fact that he only bought the 7410 this year.
Oracle upgraded its 7000 open unified storage line last month. The products use ZFS. The existing 7110, 7310 and 7410 products were replaced by 7120, 7320 and 7420 ZFS Storage Appliance products. The 7410 user says he was told by the Oracle sales channel that the box cannot be upgraded with more storage after the end of the month as the new 7420 model is available.
The user told us he found this to be an unbelievable and unrealistic attitude from Oracle, especially as it is an enterprise supplier. Critical business applications could be using the 7410 and they will get hobbled as storage demands rise because no more capacity can be added to the array. Is a forklift upgrade being forced on 7410 users? The user said he had not seen such behaviour from any storage array supplier in more than a decade of storage industry experience.
We asked Oracle about its recommendations for users of its 7110, 7310 and 7410 storage arrays now that newer models have come out. We asked if the products would still be supported and if 7110, 7310 and 7410 users would still be able to buy more storage capacity for them. We also asked if there would be migration offerings for users to the new models - and when sales and support of of the 7110, 7310 and 7410 would stop. That was on Friday. As of Monday, we have not yet been given any response to these questions. ®
Sponsored: Minds Mastering Machines - Call for papers now open