HP unwraps Palm Pre 2
New WebOS, 1GHz CPU, not much else
HP has formally taken the wraps off WebOS 2.0 - due to ship in the Palm Pre 2 at the end of this week.
Unsurprisngly, perhaps, the smartphone will debut in France on the SFR network - from which details leaked a week or so back. HP promised a North American release "in the coming months", but there was no word of releases elsewhere.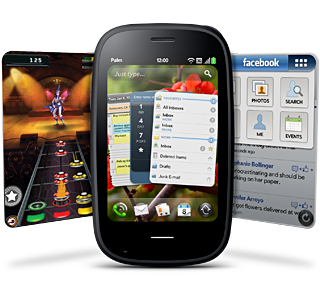 Stack related running apps
The Pre 2 looks like its predecessors - despite claims that it has a sleeker design, it has the same dimensions as the Pre Plus - but incorporates a faster, 1GHz CPU. Its other specs are less cutting edge: it has a 3.1in, 320 x 480 touchscreen, GPS, 802.11b/g Wi-Fi, Bluetooth 2.1 and a 5Mp camera with flash.
The handset contains 16GB of Flash storage.
WebOS 2.0 brings an unfinished version of Adobe Flash 10.1 to the handset, plus the ability to highlight favourite contacts, perform Skype calls (network permitting) and link to Bluetooth keyboards.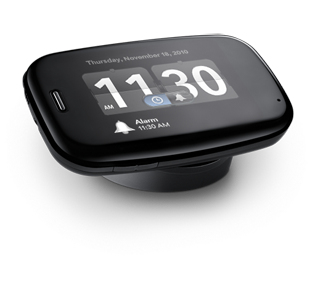 Becomes a clock when docked
Highlight WebOS 2.0 features include Stacks - groups of open apps that are related are fanned to make flipping between them more easy - and Exhibition, a scheme for running apps specifically when the handset is docked, allowing it to appear as a photo frame, clock or calendar, for example.
More details at Palm's Pre 2 website. ®
COMMENTS
Some things never change
Palm's PDAs were stuck in 160x160 pixel land for years. They had to double the resolution to 320x320 when they wanted to progress.
Seems the Pre 2 is stuck with an entry level screen, which will make browsing a bit fiddly. Don't they ever learn? HP are going to fail if they don't bring the hardware up to scratch.
"Tons of FUN???"
Hard to see that, even though they quote it a lot on their website. Of all of the smartphones out there, this has the lowest resolution screen, underpowered graphics, and a second rate games developer community. It isn't good for games. With that screen resolution, it isn't good for media.
Short answer - it is THE least fun smartphone on the planet, short of a BlackBerry Bold - which is at least honest about it's business bias. The Palm is still a "personal organizer" first and foremost - the problem is that that market has been subsumed into the much larger smartphone market, and now people expect one device to do a lot of things well...not just keep them organized.
All very well but...
...will anyone care enough to buy it?
Was noted in the press release
Flash 10.1 is supported on a limited basis as "beta". Not the worst of offenses, but given the worries about Flash usage in general, I'll be staying away.
Carriers
They really need to ditch the "exclusive carrier" thing too - I'd have considered a Pre for my last upgrade as the OS looks really nice, but I'm not going to jump ship to O2 to do so.