Medal of Honour
Worth a shot?
The enemy is brainless
This variety impresses, with all the ubiquitous military-FPS elements in place: run-and-gun skirmishes, night-vision goggles, long-range sniping, laser target-painting and, of course, tense stand-offs against insurmountable enemy numbers. But while all these elements are solid and enjoyable, few stand out as memorable, and all suffer from heavy scripting and limited AI.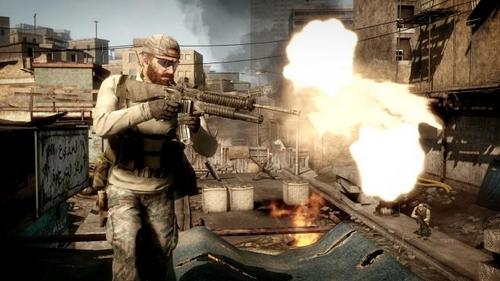 OK, who dipped my gun in paraffin?
Funnelled through MoH's scripted paths and invisible walls, there's little room for strategy. The AI sees enemies jog leisurely towards predefined shooting points, oblivious to all danger. Even behind cover, enemies are slow to react to imminent threats, instead focusing fire on your team-mates as you saunter towards them across the battlefield.
At close quarters, enemies reload blithely as you rush them with your knife. And when you do stab them, it's like stabbing Action Man's long-lost Afghani cousin, as they crumple unblinkingly to the floor without so much as a wince or grimace.
While MoH's variety and set pieces camouflage its lack of polish, at six hours in length, the paucity of single-player content is all too apparent, even with the bolted on Tier 1 mode, which provides time attack replays of levels scored against a global leaderboard. And so it's left to MoH's multiplayer content to extend the game's appeal.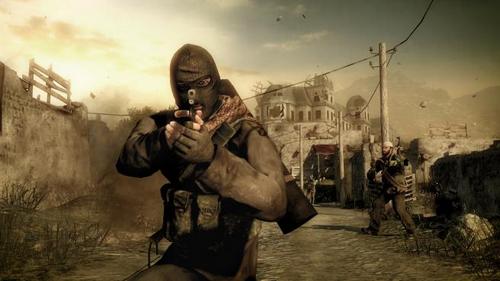 Taking the pistol
As a result of separate development teams and engines – Danger Close's single-player campaign using a heavily modified Unreal Engine 3, and Dice's multiplayer offering based on Battlefield's Frostbite Engine – MoH's multiplayer looks and plays like a separate game. Weapon handling and feedback is altered, and several single-player mechanics are disappointingly absent, such as the ability to lean around corners, slide into cover, or even go prone.
Sponsored: Minds Mastering Machines - Call for papers now open