Azul starts peddling Zing virty Java stack
Superlasticjavaplastic runtime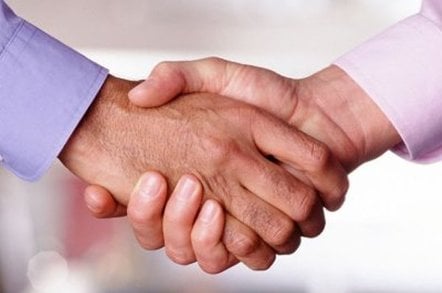 Azul Systems, which makes hardware appliances to speed up the performance of Java applications, today starts selling its Zing virtual appliances for JVMs as an alternative to the Vega hardware appliances it has been selling since the company launched six years ago.
The expectation is that going virtual on x64 iron will make it easier for Azul to sell more appliances.
The Zing platform that starts shipping today was announced back in June, and it takes all of the best ideas that Scott Sellers, a graphics chip designer who is president and CEO at Azul, and Shyam Pillalamarri, vice president of engineering, cooked up for the Vega chips and their homegrown JVM when they co-founded Azul in March 2002.
Azul has burned through an impressive $206.9m in ten rounds of funding, with Accel Partners, Austin Ventures, ComVentures, Credit Suisse, JVax Investment Group, Meritech Capital Partners, Redpoint Ventures, Velocity Interactive Group, and Worldview Technology Partners all kicking in funds between 2003 and 2008.
Azul is not abandoning sales of the hardware platform, but is clearly hoping to ride the wave of server virtualization in the data center to radically expand its customer base. Sellers says the Vega hardware appliances for accelerating the performance of Java virtual machines sold well in its first fiscal quarter of 2011, setting a record for the privately held company, breaking records, and in the second quarter ended in July, the company once again set records even though it had announced an alternative product based on virtualized x64 servers.
Moving from its custom 24-core and 48-core Vega processors and the custom Java software stack to running atop commodity x64 servers and their hypervisors would seem to be an inherently more profitable business. And it is probably an easier sell, with companies right now examining either how to virtualize their servers for the first time or how to do it better the second time.
"Zing is not based on software technology that is going to take multiple iterations to mature," explains Sellers. "Customers will need to do a requalification and a revalidation process as they move from physical to virtual servers, and with our technology being established, Azul can be part of that virtualization wave."
This has to be a relief to all of those investors above, who are probably hoping for the Zing software appliances to take off just enough in the market in the next year for someone like VMware, IBM, or Oracle to swoop in and pay a hefty premium to get their hands on this much more consumable Java acceleration technology.
The original Vega appliances could put sixteen of the 24-core Vega chips in a single image, with 256 GB of memory, to work as an offload JVM engine for Java applications. The JVM had a 96 GB heap stack and still not choke doing garbage collection on such a large stack, while in the real-world, says Sellers, JVMs start choking on their own garbage collection at 2 GB to 3 GB.
The result is that the 11U Vega appliances could do the JVM work of somewhere between hundreds and thousands of physical servers running a Java stack. And yes, a lot of people thought these performance gains were just not possible.
Similarly, with the Zing stack running atop virtual machines, Azul will be facing similar levels of disbelief at the expected speed up. The Zing JVM, which is based on the homegrown JVM for the Vega hardware appliances, can scale across dozens of x64 cores and hundreds of gigabytes of main memory.
The heap size with the Zing virtual appliance is now up to 1 TB, which again, a lot of people simply won't believe until they test it, as Sellers himself concedes. The resulting JVM can deliver several orders of magnitude higher throughput on Java workloads than an off-the-shelf JVM for Linux, Windows, or Unix.
Sponsored: Minds Mastering Machines - Call for papers now open