Ingres and Xeround target MySQL waverers
Take that, Larry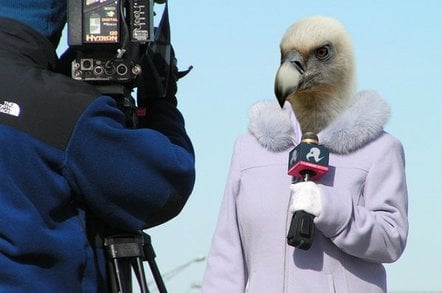 MySQL competitors are lining up to try and tempt users out of Larry Ellison's tight embrace.
Ingress Database 10, released this week, packs in changes the company said will make it "even easier" to migrate from SQL Server and Oracle's main database. Ingress is also floating Database 10 for users of Sybase - bought by enterprise resource planning behemoth SAP in May.
Meanwhile, Cloud MySQL service provider Xeround has announced its beta service running on Amazon's EC2 is now open to MySQL all comers.
Xeround is built on the MySQL Storage Architecture for a pluggable storage engine that lets MySQL users upload data and migrate off their existing MySQL servers. Xeround claims nearly 300 companies used the service in beta.
It uses caching and virtual partitions to improve availability and performance. Virtual partitions are used to separate data partitions from physical resources, with the partitions holding copies of the data and the indexes.
If the cloud isn't your thing, Ingress hopes to tempt you off of Oracle and MySQL.
Database 10 features multi-version concurrency control for concurrent access to the database or a "snapshot" version so queries don't block other users. New SQL types, functions and compatibly features have also been added, and a Migration Toolkit has been released on Sourceforge to help you make the move off Oracle Enterprise and MySQL.
Bulk loading has been improved. Performance of uploads using a standard Java Database Connectivity 4.0 drivers have been boosted by up to 50 per cent. And dynamic partition pruning has been added for query processing. Batch query responses are now sent back to the client in batches, to further boost performance.
Ingres has also added column encryption, so DBAs can secure specific fields in a record such as credit or social security numbers. ®
Sponsored: Minds Mastering Machines - Call for papers now open