Fifa 11 vs Pro Evolution Soccer 2011
It's all kicking off
The management
Many gamers spend as long tweaking teams as they do playing with them, hence the importance of managerial controls. While EA hasn't had the need to take major strides, Konami has had to sharpen up this side of the game, and it's made noticeable improvements.
Rather than the ineffective card-based profile nonsense of PES 2010, there's a drag-and-drop tactics board, similar to Football Manager. Every detail of a match can be planned, right down to 15-minute segments, which can be set by yourself, or a virtual manager. I'm not sure how effective all that is, but it's a nice addition. I prefer to hit play and get on with it, making a few subs along the way.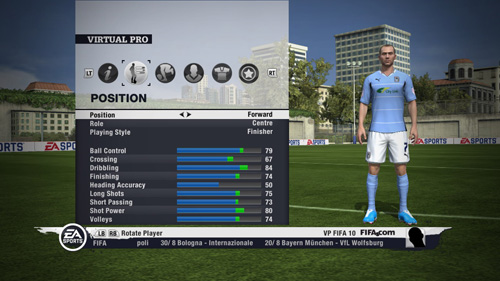 Stat's the way
While there seems more scope for tactical tweaks in Pro Evo, both games are more than enough and if you enjoy the management side to football that much, go buy Football Manager.
With a few name changes, Fifa 11 continues with the same features from last year, with the extra inclusion of a pro goalkeeper - though it's a boring addition. Running low on ideas, EA probably thought, 'may as well', and threw it in for good measure.
In an effort to keep up with Fifa's broad game modes, PES 2011 introduces a few of its own. In addition to licensed cup competitions such as Copa Libertadores and the UEFA Super Cup, there's now the option to play a Master league online. This gives the combined experience of managing a team against others and bidding for the world's greatest players. If you like the off-field management side of things, you'll love this feature and will be able to spend countless hours playing it and competing online. Me, I just want to play games, so didn't dive into it too much.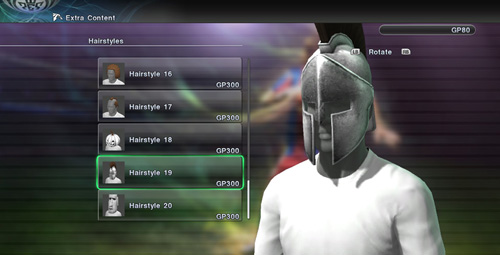 With enough coins, you can be Roman in PES and I don't mean Abramovich
When it comes to online play, PES 2011 doesn't compare. Fifa has it nailed down, and I can't see it beaten any time soon. It runs better, with smoother menu systems and ranking methods that show PES how it should be done.
Sponsored: Minds Mastering Machines - Call for papers now open