Fifa 11 vs Pro Evolution Soccer 2011
It's all kicking off
Making the pitch
Pro Evolution 2011 has fantastic playability and the new "total control" certainly does the trick. Konami has enhanced the 360° passing ratio, offering extensive freedom to make the passes you want. Unfortunately, miscues of power can easily send a pass past your intended recipient and beyond, and players don't seem smart enough to understand what's happening in a game.
Tackles are harder, with more emphasis on manual control, but AI assistance is more responsive and doesn't bring players out of position as regularly as before. A choice of skills can be assigned to the right stick, but aren't limited by player ability. You can make Titus Bramble run up the pitch doing 360® turns and dummies, though it isn't exactly realistic.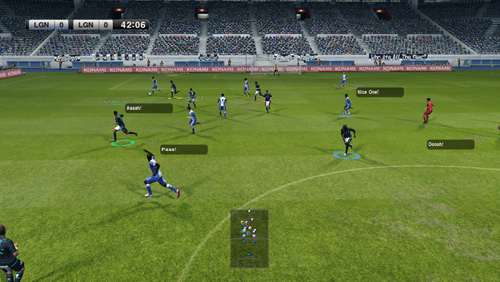 Life's a pitch and then you dive!
Referee decisions still frustrate, with red cards dished out too easily for sliding tackles. Yes, he may have been the last man back, but it was near the corner flag, not in the box! Players also tend to stray offside and stay there, not tracking back quickly, which can cause long passes forward to send the linesman's flag skyward.
While the new engine takes some getting used to, it's much easier than to get an exciting game going that it is with Fifa. With Fifa 11, most action takes place midfield and it's difficult to create space. The one-touch football that served so well in previous editions is now less effective, and scoring goals is ridiculously hard, especially from long range. Goalkeepers no longer come racing out one-on-one, so chip shots are fruitless. Not that that's a bad thing.
I've yet to score a free kick on Fifa 11 - it's so difficult. In contrast, I scored on my second attempt on Pro Evo. It's also less of a struggle in PES to find space, and you can take shots from distance, knowing there's a decent chance of scoring. In Fifa, I'm only usually successful with such shots in pro view which, while fun, has limitations and can't be used in regular multiplayer. Penalties are easier, mind.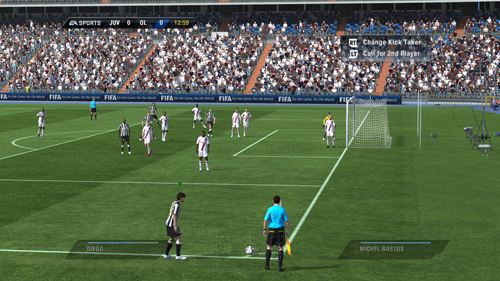 Gettin cross? Juv gotta be kickin..
When a mistake is made in Fifa, it feels like your own fault. In PES, more times than not, I'd scream at the computer for terrible response or referee blunder.
Aside from such, Pro Evo isn't as true to life, but you can't keep knocking a game for realism - at some stage you have to analyse its entertainment value. It's difficult to choose between the two titles in this aspect. PES is so fun to play but takes more concentration - switch off for a minute and you're punished for it. Fifa is more polished, you feel in complete control and, for me, remains the dominant force, albeit marginally.
Sponsored: Minds Mastering Machines - Call for papers now open