Fifa 11 vs Pro Evolution Soccer 2011
It's all kicking off
Review Loyalty in football is a strange thing. Through thick and thin, we stay behind our fave football teams. We remain very opinionated about which broadcaster is better. But we're all glory hunters when it comes to football games - we want the best. Loyalty only lasts so long. There's only ever been two footie games that bring such argument into heated dispute: Konami's Pro Evolution and EA's Fifa and it's been that way for quite some time.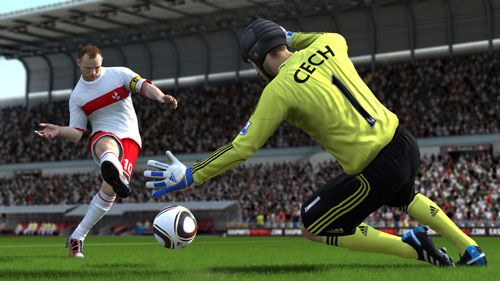 Keep Shrek in Cech
Although my first experience of football games was Italia 90 on the Sega Megadrive, I didn't get consciously interested until my SNES and International Superstar Soccer. I dabbled with EA after World Cup 98 on the N64, but when Konami's ISS Pro Evolution arrived on the PlayStation, the Fifa series was relegated to the subs bench. From then on, right through the PS2 era, Pro Evo never lost its appeal.
Until the next gen of consoles came along and EA had a competent platform to outclass, that is. Three or so years ago, I switched teams. With glances over my shoulder each year to constant disappointment, it appeared Fifa had pulled away. Last year's PES 10 was a far inferior game. Some of my friends disagreed, but I felt the realism of Fifa 10 outweighed the arcade-feel to PES that had struggled to evolve much from those PS2 days. There were improvements, but PES still needed the equivalent of a boot thrown across the players' dressing room.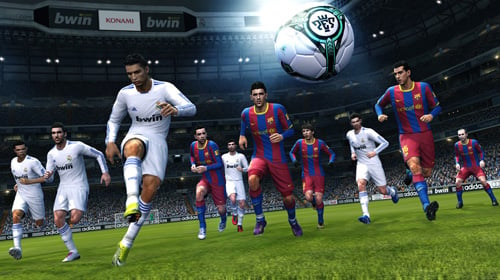 Ronaldo wasn't on any covers this year. Big-headed enough I guess.
Which is why, when I heard PES 2011 had seen an even bigger revamp and bridged the gap with its rival, I rubbed my hands in anticipation. My soft spot for PES is ever present and while I reserve no bias for either title, I definitely wanted a closer fight.
Sponsored: Minds Mastering Machines - Call for papers now open