Sony Reader PRS-350 Pocket Edition
Sony shows the rest how it's done
No, this boy is really just for text, and the Sony's e-book format of choice is ePub, either limitation-free or lumbered with Adobe's Adept DRM technology. Adobe's hold is to be resisted, not least because it has implications on unprotected content. Case in point: the Reader will present PDFs, but only if you first link your device to Adobe's DRM system. I copied over a couple of un-protected PDFs that I can read on a host of computers and handhelds, but not on the Reader, at least not without interacting with Adobe first.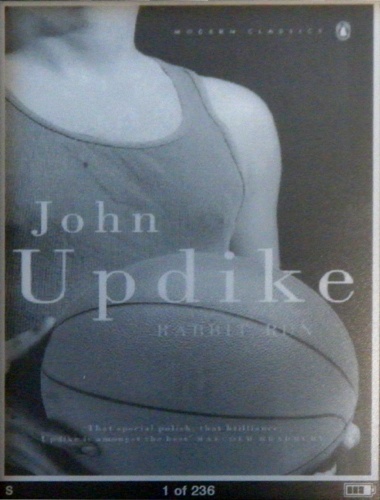 Not a great screen for jacket art
This so enrages me, I refuse to do it, and all gadgets that work this way will be marked down for it. Worse, it's the Reader's only real flaw unless you count the absence of wireless connectivity, which ensures the PRS-350 will always need to be tethered to a Mac or PC at some point.
There are quirks too. The Reader's design is asymmetric in a way that makes no sense until you rotate it through 90°, shorter length to the top. The Reader is particularly good to hold in landscape orientation. While there's no auto-reformating, a quick tap of the Options key allows you to manually rotate the display.
The only snag is that the page-turn keys don't now operate in the correct direction. Now facing up, the right-hand key still takes you to the next page - logically it should now take you to the previous one.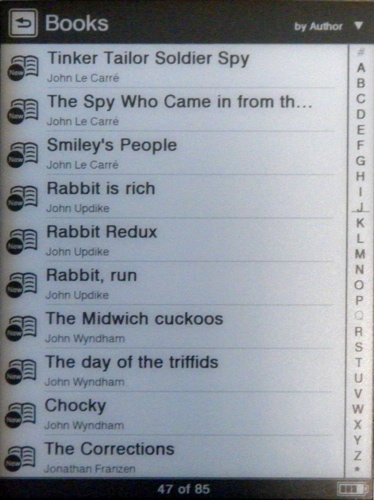 Finger-swipe gestures work horizontally, taking you from page to page, but not vertically , from the top of a list to the bottom
Irritating screen flash-to-blacks aside, reading text on the Reader's screen is a pleasure, thanks to improved anti-aliasing and a good Roman font. I didn't even find the 5in screen to be too small, as I had anticipated I might. The device is small enough to be pocketable and discrete when you're on holiday and fearing light-fingered locals.
Sponsored: Minds Mastering Machines - Call for papers now open