KeyCase iPad Folio Deluxe
The tablet case with a built-in keyboard
Review I was all set to praise this clever iPad case with a built in Bluetooth keyboard... and then I saw what the battery life is.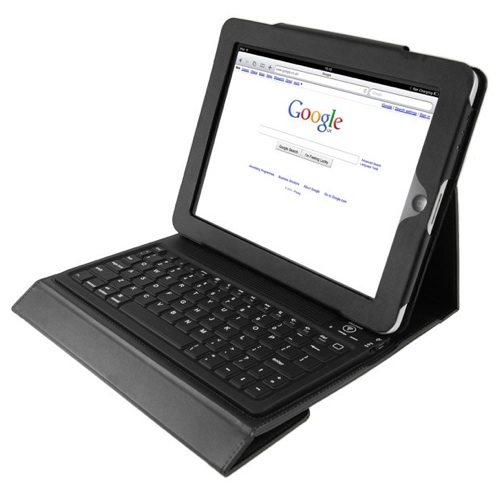 KeyCase's iPad Folio Deluxe: easier typing on your tablet
Not the length of time the keyboard will run on single charge of its battery, but how long the battery will go on being charged and discharged until you need to replace it. It's just three years, according to the spec, and while that's par for the course for your average disposable lithium power cell, this one you can't readily replace when your three or four years are up.
But let's step back a moment. The KeyCase iPad Folio Deluxe is a leather-wrapped case that not only sheathes the Apple tablet - with gaps in all the right places for ports and buttons - but also works as a stand.
And there's the keyboard, not the highest quality of input devices, perhaps, but nicely covered with a single sheet of silicone to protect it from spills and crumbs, and able to connect to the iPad wirelessly.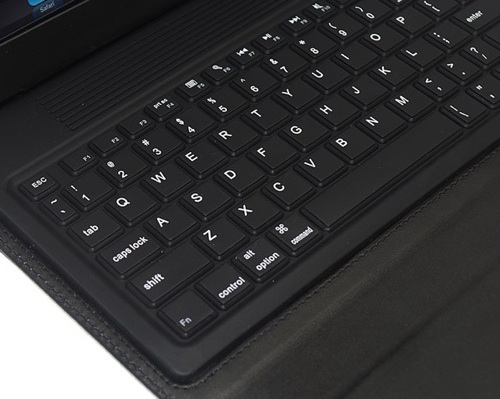 The keyboard has been laid out for iPad usage
On the downside, it's a US keyboard and its compact size has required some keys to be moved: the double and single quote mark key is bizarrely down by the cursor arrows, for example. Being rubber-covered, it feels slightly odd, but not unpleasant, to type on. Anyone who has ever used a Sinclair Z88 will know of what I speak.
Sponsored: Minds Mastering Machines - Call for papers now open