Intel: 2010 is not your grandfather's refresh cycle
Servers, enterprise PCs keep plugging along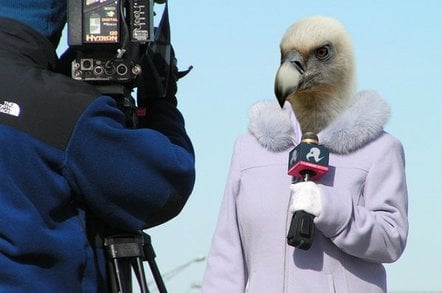 Although Intel was caught a bit short due to a reduction in consumer PC spending, enterprises that clamped down hard on spending in late 2008 and the first half of 2009 have been slowly, methodically, and steadily been ditching their old servers and PCs, and replacing them with shiny new ones.
In the third quarter ended in September, Intel's Data Center Group, which makes processors and chipsets for servers, posted $1.85bn in revenues, up 34 per cent, with chipset and mobo sales hitting $339m, up 13.8 per cent. Overall Data Center Group revenues were up 30.4 per cent, hitting $2.19bn. Operating profits came in at $1.07bn, up a stunning 70.7 per cent from the year-ago period and working out to 48.9 per cent of revenue for server chips and chipsets coming in as operating income. Server products comprised 19.7 per cent of revenues, but 25.9 per cent of operating margins.
Intel said that average selling prices held steady in the server racket in the third quarter, which shows that the very good performance that Intel is delivering with Xeon 5600 processors for dual-socket boxes and with Xeon 7500s for four-socket and larger boxes is trumping the very aggressive pricing that rival Advanced Micro Devices has set for its competing Opteron 4100 and 6100 series of chips.
AMD put chips with more cores into the field at exactly the moment when having more main memory was, for many customers, more important thanks to server virtualization. That said, AMD is keeping the heat on Intel both technically and economically, and that's why server-chip gross margins are not at 50 per cent or higher. So next time you buy a Xeon server, send a thank-you note to AMD.
In a conference call with Wall Street analysts, Intel president and CEO Paul Otellini said that the enterprise segment was "steady and consistent," and that the Westmere-EP (Xeon 5600) and Nehalem-EX (Xeon 7500) processors were the key reasons why Intel's server-segment revenues were up so smartly.
Otellini added that shipments into cloud computing customers were up 200 per cent year-on-year, and up 50 per cent from the second quarter, but did not get into the specifics of how many chips and chipsets Intel is shipping into these customers. The move to cloudy infrastructure for virtual desktops has not, as yet, had an appreciable or detrimental effect on the desktop, notebook, and netbook PC business, Otellini said. "The cheapest MIP is still in the client, not in the cloud."
There are plenty of companies that would argue otherwise, of course. And cloudy infrastructure rented on a per-use basis has the potential of shaking up the server racket as well, which Otellini conceded. When asked if clouds were at some kind of inflection point, Otellini hedged a bit. "I keep asking my server guys that because I suspect that there is," Otellini said. But thus far, the consensus inside Intel is that clouds are not going to suddenly start sucking the life out of the server business.
As for the PC end of the enterprise business, Otellini said that the upgrade cycle is underway, but that 2010 is a weird year without seasonal trends. "2010 is not your grandfather's refresh cycle," he said. Companies are shifting to Windows 7 as they replace their aging desktops first, but are not doing big bang upgrades like they might have done in years gone by. The good news is that this slow, steady, and measured pace of enterprise PC upgrades gives Intel confidence looking ahead to Q4 and to next year.
Otellini said that in its server and PC segments, the company did not engage in deep discounting to drive revenues, and added that the days when computer makers would absorb extra volumes at a discounted price were long-gone anyway, thanks to order-driven supply chain management software that manufacturers and distributors use to manage their inventories.
The downside of such software among IT equipment makers is that they can react quickly to market conditions, as they did in the past quarter, causing Intel to lower its guidance a bit. The good news is that Intel doesn't stuff processors into its channel and then have to wait for six to eight quarters for partners to burn off their inventory. During the Great Recession downturn, Intel's partners burned off their inventory in one to two months, which means Intel did not get a chip hangover.
The Data Center Group had three per cent sequential growth in the quarter, which was lower than the eight per cent growth in last year's third quarter. Stacy Smith, Intel's chief financial officer, said that over the past several years, the sequential growth rates in this part of the business have been all over the map, and that the numbers can be skewed by cloud deals with high volumes of chips.
The important thing, as far as Intel is concerned, is that the company just set a record for server chip revenues and volumes, and it has one of the strongest product lineups in a long, long time. ®
Sponsored: Minds Mastering Machines - Call for papers now open