Enslaved: Odyssey to the West
Monkey Tragic
Naff narrative
Enslaved 's narrative is as desolate as its wastelands. Characterisation relies entirely on the excellent voice acting, and not in any memorable or revealing dialogue. And the narrative constantly falls into the trap of telling rather than showing.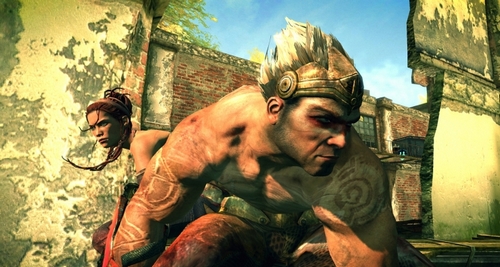 Crossing the road never looked straightforward
Monkey and Trip's relationship marks the narrative highlight, evoking genuine emotion as forced co-operation blossoms into affection and, ultimately, love. But neither character is sufficiently fleshed out, and neither feels like it has a credible back-story.
The introduction of Pigsy during the game's second half promises to inject some much needed humour. But the greasy, wisecrackling pig is laughable. And by that I don't mean funny. Pigsy's sex addiction in the ancient Chinese story is transposed into mechanophilia, which results in some puerile, cringe-worthy jokes, which neither enliven nor enrich the narrative.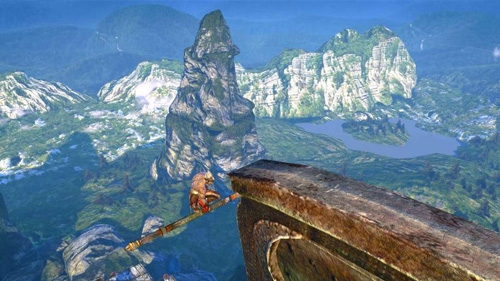 Higher viewpoints than Assassins Creed
The story also suffers from severe amnesia at times, especially in its denouement, leaving players scratching their heads wondering how they got there and where it was they're were supposed to be heading to.
Sponsored: Minds Mastering Machines - Call for papers now open