Bruce Willis relaxes as asteroid skims Singapore
'Zero probability' of impact during fly-by
Bruce Willis's services will not be required today as a diminutive asteroid passes close to Earth, skimming over Singapore at an altitude of 45,000 kilometers (27,960 miles).
Our planet's closest encounter with Asteroid 2010 TD54 takes place at 10:50 GMT (5:50 EST), but there's 'zero probability' of the 5 to 10 metre wide object wreaking Hollywood-style Armageddon on the surface.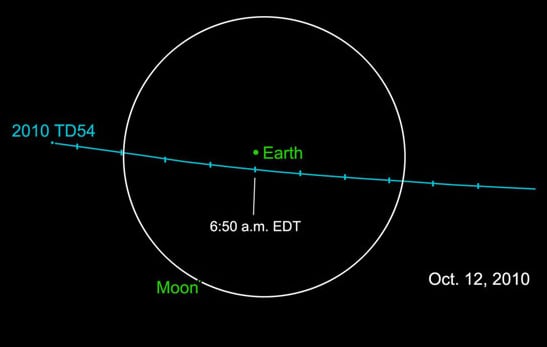 Even if 2010 TD54 did enter our atmosphere, it wouldn't survive the descent, NASA assures.
The asteroid was picked up on 9 October by an Arizona telescope belonging to the Catalina Sky Survey. NASA has more here. ®
Sponsored: Minds Mastering Machines - Call for papers now open