Spanish netizens pursue urinating traffic cop
Viral snap exposes rozzer's truncheon
Outraged Spaniards are demanding justice after a fetching snap of a traffic cop taking a roadside piss went viral earlier this week, quickly spreading to inboxes across the land.
The uncensored photo is unsuitable for publication on a family website such as this, so we've applied the mosaic tool to the most sensitive areas: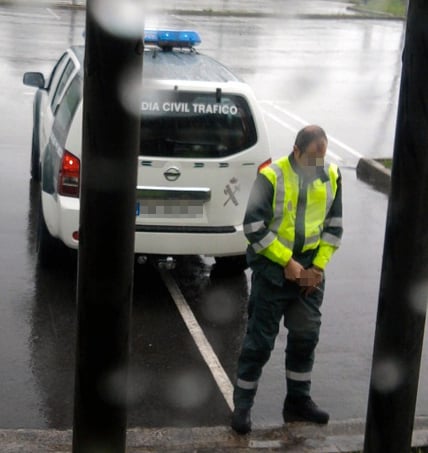 In case you're wondering quite what the big deal is, the traffic tentacle of the Guardia Civil would have no hesitation in slapping anyone caught empting their bladder on the public highway with a €150 (£131) fine.
We gather the Iberian interwebs have mobilised to bring this miscreant to justice, so it's just a matter of time before Facebook vigilantes identify the perp - either by his vehicle registration, his face or his truncheon. ®
Sponsored: RAID: End of an era?