Kingston ships 32GB smartphone memory card
Stacks more storage
Memory specialist Kingston has made its 32GB Micro SDHC memory card available to buyers.
The £96 card - £98 if you order the pack with a bundled SD card adaptor - is a speed Class 4 device, so it offers a miminum data transfer speed of 4MBps.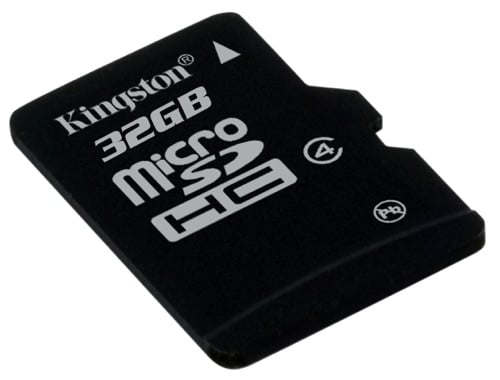 Smartphone storage ready, the card works in a variety of HTC, Samsung, Motorola and BlackBerry handsets, Kingston said.
More details and links to sellers can be found on the Kingston Technology website. ®
COMMENTS
Specifications?
All very nice, but the "speed class 4" info in the article's link has no information about the speed at all! Just how fast is "Full HD video recording" and on what standard?