Field Service Engineers and their needs
Keeping the remote workers working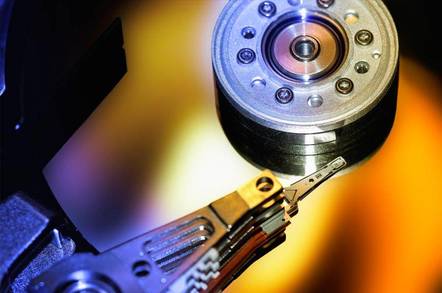 Workshop It is clear that keeping remote workers operating effectively is usually a completely different challenge to those of office based workers.
One particular sub-group amongst such remote workers is that of "field service engineers", a category with very specific requirements of their IT equipment, tools and support needs. As device form factors proliferate and service delivery options grow rapidly, just what is it they really need to keep them working effectively and how can IT support them to ensure maximum productivity?
When considering the devices utilised by field service workers, there are a few capabilities and technical qualities that spring to mind as being essential to ensure that service delivery to end customers is maintained. These factors may well include a need for the device to be considerably more "rugged" than standard laptops or PDAs as working conditions may be more stressful.
Toughened systems able to withstand being dropped whilst in use or knocked whilst in use are not difficult to find. Equally, there are systems that are able to withstand spillages or which are capable of operating in high or low temperatures and humidity or in bright sunlight. The only drawback with the devices available today is that they are often eye-wateringly expensive and this can make them more difficult for many organisations to justify and deploy as widely as they might otherwise. Other qualities sought from such machines may include a requirement for extended battery operation to facilitate all day operations without recharging.
The precise combination of physical features desired for field staff devices are usually reasonably clear to organisations that have obvious need of their use. Other factors pertaining to keeping devices operational whilst, perhaps perpetually, on the road are not too dissimilar to those common to other classes of mobile workers.
Many of these specific requirements will boil down to ensuring that such devices are managed proactively. Typical processes that may be operational within head office may well require adaptation for field service workers to work effectively. Amongst these is the need to ensure that accurate information is passed to and from the device in a timely manner. For some workers this may require full time access to mobile data networks, perhaps even utilising services from multiple suppliers within the same device to ensure resilience of communications.
Working out the physical attributes required to allow field service workers to be productive can have a profound impact on the selection of devices. For many organisations, this could lead to working out whether they really need a very specific device that can support just a limited set of business specific functionality, or whether they could better utilise a more generic device, probably based around standard computer hardware and software platforms. The question of identifying accurately what is needed will also impact questions such as 'can the device operate with no local data cache, as it will be in constant communications with central systems' or 'is there a need for a local data repository on the machine that can be synchronised when data links are established?'
Clearly, having excellent remote support for mobile field workers is essential to ensure that customer service to the organisation's clients is not compromised. As ever, this comes down to a combination of effective management tools, systems architecture, good operational support processes and appropriately skilled people at the other end of the phone. Should a field worker's device fail or be lost, beyond the obvious challenge of getting the worker a new device configured to their needs and loaded with the necessary up-to-date data, the organisation may also need to reconstitute any recent data changes made on the lost / broken device. In such scenarios, it is by no means uncommon for valuable client information to have been lost between the device and the central repository or that some other form of remote backup did not take place.
The reality is that the management and support processes utilised to ensure that field service workers can deliver to the end customer within the service level commitments established, will ultimately dictate the usefulness of the entire field service delivery operation. As a consequence, it is essential that the management process side of things be well integrated to help the engineers out in the field do their jobs, be more productive and more customer responsive. This aspect can require particular consideration if specialised devices and operating systems are utilised, rather than the standard equipment with which the organisation is familiar.
With many possible approaches to support field service engineers and their devices, appropriate operational processes for them to function effectively are not optional, but fundamental. It is well worth taking extra effort when looking at the support and management side of things, as this can sometimes be overlooked when business-oriented teams make device and system selection decisions, sometimes without consulting the IT team beforehand. The question becomes one of 'is using standardised solutions more beneficial than deploying specialist devices, even if support complexity is elevated?'
A final point to note also concerns the information held on the device, which, as well as being valuable, may well be sensitive and require not only effective data protection, but also some form of encryption. Securing data is a high profile concern amongst organisations, and increasingly amongst the wider public, as data loss incidents get splashed across the media. Given that losing sensitive data can be embarrassing as well as expensive, it would be worth looking into security across all device types that are required to hold it, always bearing in mind where they will be used. ®
Sponsored: Minds Mastering Machines - Call for papers now open