Official: Windows Phone 7 to launch next week
Taking place too Zune?
Application security programs and practises
Microsoft has confirmed that Windows Phone 7 will be launched globally on 11 October.
That the company is hosting an even on that day was well known, but so far the reason for it was not.
Some pundits said company insiders insisted that the launch was nothing to do with MS' alternative to Android and iOS, but an online calendar entry spotted over the weekend shows otherwise: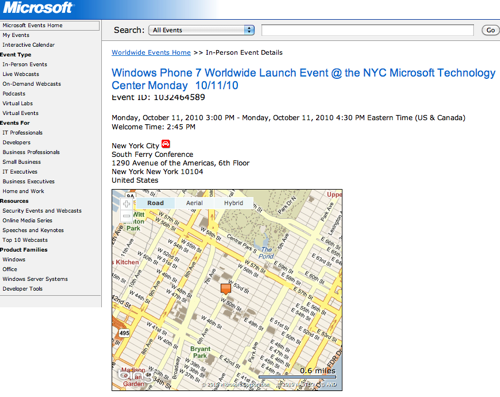 Microsoft is also holding an event in London on the 11th. We'll be going along for a hands-on with the new OS. ®