F1 2010
Get your engines revving
The graphics are breathtaking
Immersion and photo-realism have long been pots of gold at the end of gaming's rainbow. No matter the progress with each new hardware generation and graphics engine, the end of that rainbow remains tantalisingly fixed upon the horizon. But just once in a while, you have to sit back and admire the achievement.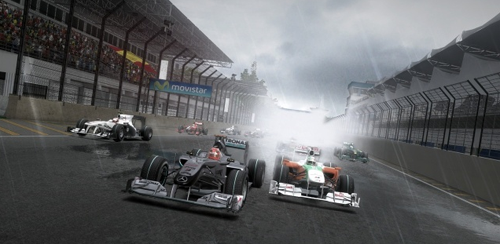 Change gear, the smoke is terrible
The graphics here are breathtaking. No details appear absent. Reflections streak across the cold silver of the McLaren bonnet; heat haze rises from the car in front on a scorching day; rain droplets creep up your visor as you slice through a torrential downpour.
To the spectator it's a sumptuous feast, to the driver a phenomenal blur: the unparalleled sense of speed epitomising the level of immersion. No other racer comes close to its balls-to-the-floor adrenaline rush. The weight of the car, the scream of the engine, the impending S-bend ahead: all stimulants shaken into an amphetamine cocktail to send the heart into overdrive and the pad slipping about in clammy hands.
It's not just on-track where the immersion excels. The Career Mode drops you right into the F1 circus, complete with agents and press briefings, team-mate rivalries and inter-team poaching. From the off its not you as videogame character, but you as Formula One driver. You'll need to earn the respect of your team by exceeding objectives, and earn the number one spot by consistently outperforming your team-mate. Only then will you be entrusted with the number one car, rewarded by a unending stream of technological advancements.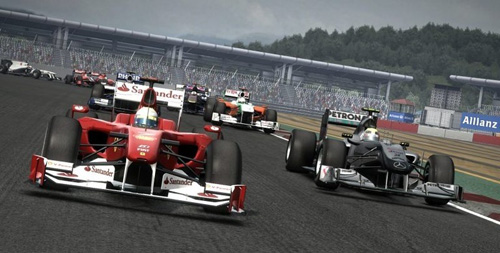 One track mind
That privilege is earned both on-track and in the garage. Much more than just driver, you're the cog in the engineering feedback loop. Race weekends start with hour-long practice sessions, where you can familiarise yourself with the track and conditions, choose appropriate car set-up and tyres, even snoop on your team mate's drive. Once ready, it's head first into the tension of timed qualification, where you jockey for grid position and fine-tune your set-up ahead of the race.
Sponsored: Minds Mastering Machines - Call for papers now open