Dead Rising 2
Yawn of the Dead?
Change is minimal
OK, so some things have changed. There's a new protagonist, Chuck Greene, embroiled in a second outbreak in Fortune City – Las Vegas in all but name - while trying to obtain Zombrex, a zombie virus inhibitor, for his infected daughter Katie.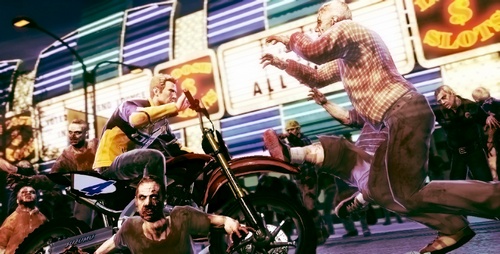 Easy riser
There are also combinable weapons, which provide even more gratuitous zombie-slaying. Most importantly, an increased number of save rooms and save slots lessen the difficulty slightly. But these changes aside, gameplay remains identical, even retaining the original's many flaws.
Time is Dead Rising 2's most divisive inheritance. With just over 72 hours to uncover the cause of the outbreak, provide Katie's daily dose of Zombrex and save as many survivors as possible, zombies feel less less threatening than the ticking clock. Ripping your gullet out with their hands and teeth isn't your primary fear; it's simply having your progress slowed when overwhelmed by the shambling horde.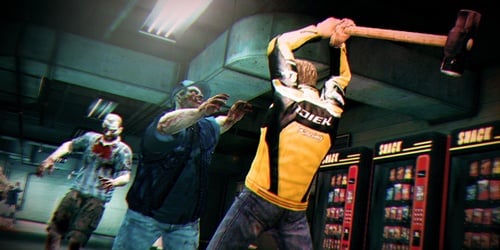 Stop! Hammer time
Thus the key to success remains avoidance rather than confrontation, not least because of awkward and imprecise controls, which are especially noticeable when rescuing survivors. Although NPCs benefit from improved AI, they still struggle through the horde and pick fights for no obvious reason. Worse still, they occasionally get stuck the wrong side of a loading screen, even when right behind you as you exit an area.
Sponsored: Minds Mastering Machines - Call for papers now open