Toshiba Satellite A660 16in laptop
Symmetry, we've heard of it
Pleasing performance
Despite the screen's physical size, the resolution is a meagre 1366 x 768, so the A660 shows no more on its big screen than my Asus Aspire 1810TZ does on its small, 11.6in panel.
The Core i7 and the GeForce GT 330M both ensure the A660-15T puts in a decent PCMark Vantage and an impressive 3DMark 06 performance, and the machine handled 720p and 1080p videos with ease. Gaming and movies? No problem. Music too, thanks to the upward-facing stereo speakers and down-pointing mini sub-woofer.
3DMark 06 Results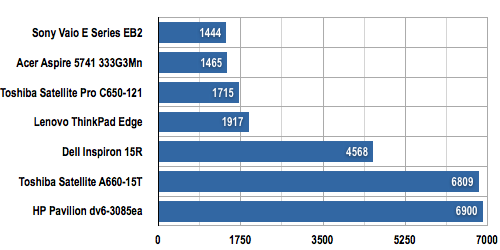 Longer bars are better
PCMark Vantage Loop Battery Life Test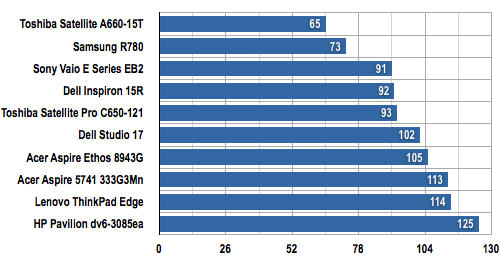 Battery life in Minutes
Longer bars are better
Sponsored: Fast data protection ROI?