Toshiba Satellite A660 16in laptop
Symmetry, we've heard of it
Review Fitting a widescreen display into a laptop is all well and good, but it poses a problem: what do you do with all the empty space around the keyboard, now that the machines are so much bigger from one side to the other?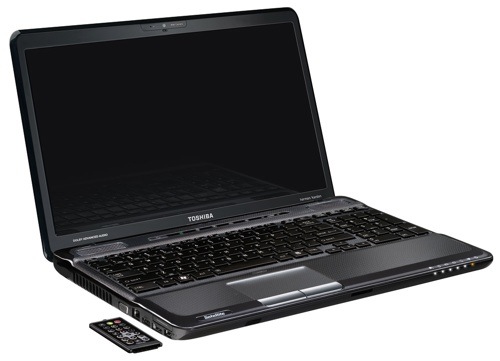 Toshiba's Satellite A660-15T: looks only a mother could love?
The original solution was to place a speaker either side of the keyboard, and that didn't look so bad with 16:10 aspect ratio screens. Screen aspect ratios have changed once more, to TV-like 16:9, but because their diagonal dimension hasn't, laptops are even wider now.
That leaves the keyboard looking as lost now on a 15.6in laptop as it used to do on an old 17in model. Abhorring a vacuum, designers have tried to do something about this, and a common approach, as adopted by Toshiba here, is to slot in a numeric pad.
Quite apart from the fact that this is unnecessary on a consumer-oriented machine, it has the effect of pushing the trackpad even further from the middle of the laptop's wrist rest area, making for a small space on the left but acres of room on the right.
Ergonomically, that may not be an issue, but aesthetically it leaves a lot to be desired and leaves the Satellite A660 seeming oddly out of kilter. Indeed, since you naturally sit facing the axis through the trackpad and main keyboard, you find yourself gravitating toward the left side of the screen.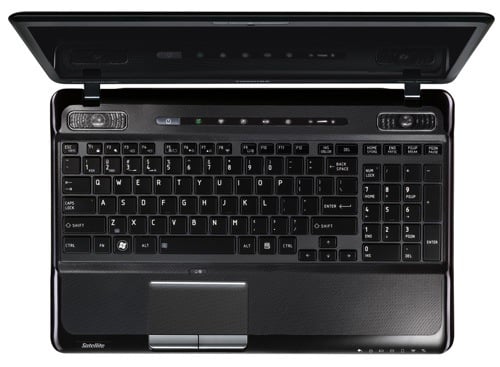 The way-to-the-left trackpad positions the user away from the centre of the screen
Combine that with the A660's mix of glossy black, matte black and textured black plastics, and you have a notebook that's never going to win any design awards.
Sponsored: Minds Mastering Machines - Call for papers now open