Dell Inspiron M101z 11.6in notebook
Class-leading performance
Single core? No more
Almost all the ports are on either side of the machine - the exception is the rear-facing VGA port. Cheekily, Dell has fitted a 100Mb/s Ethernet port, rather than Gigabit, but that's not uncommon on notebooks of this class.
The sides are thick for a sub-notebook - probably the K325 needs more cooling than some CPUs - but the M101z doesn't feel bulky, and the 56mAh battery is well integrated into the casing. All told, it feels like a solid, small laptop you can carry around all day.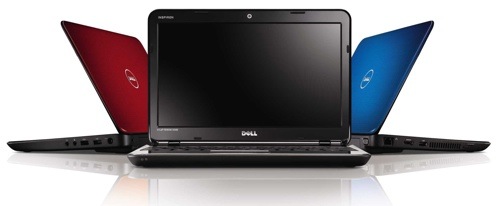 A choice of colours
You might even get a full day's use out of it. The M101z ran for just over three hours in Reg Hardware's intensive test. You'll get double that running real-world workloads, even more if you switch off the Wi-Fi and dim the screen.
The review model is the top-of-the-line M101z. Dell also offers the same unit with 2GB of 800MHz DDR 3 instead of the 4GB here, and a further version, with 2GB and a single-core CPU. Prices run from £379 to £429 to £499. I'd certainly stump up the extra £50 for the second core. My experience of single-core notebooks suggests the one-core M101z won't be as snappy as the one I tested. I'd buy the £429 model and put the extra memory on myself. It'll cost you around £35. The memory is the only readily accessible component, by the way.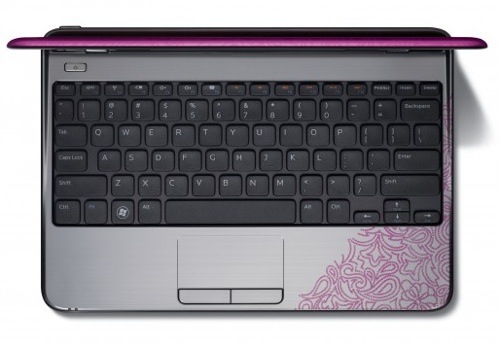 The keyboard's good and not all versions come with the decoration
The M101z comes with an SRS Premium sound system that pumps 1.5W of power out of the notebook's two front-facing - but angled down - speakers. I found them a tad muffled, but there's no question it makes for a more bassy, beefier sound.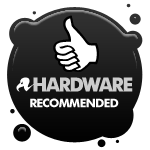 So does the Dell take the sub-netbook crown away from the Acer? There's no doubt the M101z is the speedier machine, both in general terms and for graphics. The advantage the Acer has is price and and battery life: its retail price is only slightly lower than the Dell's but you can find it online for around £100 less. It runs for more than an hour longer.
Verdict
Dell's Inspiron M101z delivers a lot of power in a compact, easy-to-carry and rather attractive chassis. ®
More 11.6in Laptop Reviews

Samsung
X125
Packard Bell
Butterfly XS
Acer
Aspire
1825PT
Toshiba
Satellite
T110

Dell Inspiron M101z 11.6in notebook
Powerful, portable 11.6in notebook based on fast AMD processor and graphics tech.
Price:
£379-499. As reviewed: £499 RRP