Bookeen debuts multi-touch e-book reader... with web browser
Zut alors!
Bookeen, the French manufacturer of e-book readers, will have a finger-friendly multi-touch model out next month.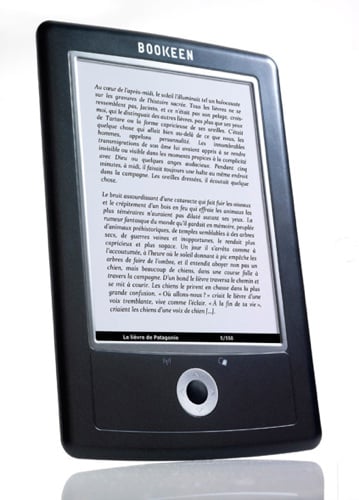 The Cybook Orizon will sport a 6in, 600 x 800, 167dpi e-paper screen and 802.11n Wi-Fi connectivity, all in a 190 x 126 x 8mm casing - "thinner than a newspaper", Bookeen claims in its blog.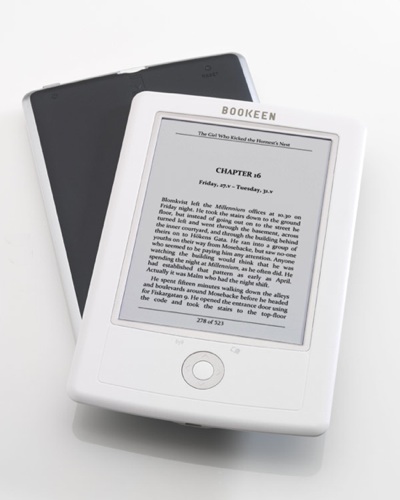 Indeed, it claims the new lecteur electronique will be the "world's thinnest e-book reader" when it goes on sale next month for €300 (£255) €230 (£195).
The 245g reader will come bundled with a browser that "allows you access the web site of your choice with no limits". Well, apart from the Flash and other video material that's not going to look too hot on any 16-greyscale monochrome screen, let alone an e-paper one.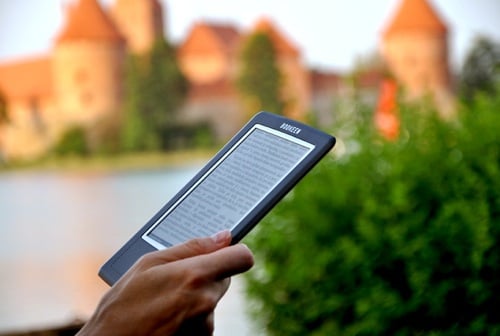 The Orizon also incorporates Bluetooth, 2GB of storage and a Micro SD slot for more. Supported formats run to ePub, PDF, HTML, plain text, JPEG, GIF and PNG. Bookeen said the Orizon's battery is good for approximately three weeks of use. ®
COMMENTS
Touch and e-ink...
...doesn't work. E-ink is just too slow to give that kind of responsiveness you just need with a touchscreen. Blindly tapping and swiping on a screen and then waiting for something to happen is totally frustrating and confusing. On a touchscreen you need instant feedback and smooth animations/scrolling.
Pricing a bit off?
Looks nice, but seems expensive when compared to the Kindle (which is only £109, though it makes do with a physical keyboard and no touch).
Price
The blog says that it's €229.99, not €300. That makes it more useful. I want one!