Seagate straddles two horses in next gen disk race
HAMR and BPM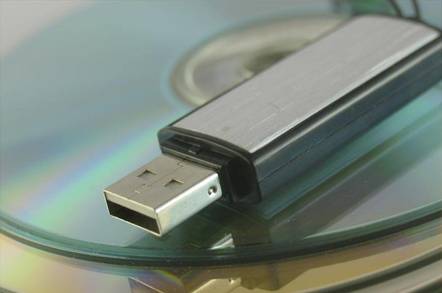 Seagate has patented a technology that combines heat-assisted magnetic recording and patterned media.
Patent WO/2004/107323 refers to Patterned Media for Heat-Assisted Magnetic Recording (HAMR).
The back story here is that the hard disk drive industry has to transition to a new recording technology because, as the magnetic grain collections used to signal digital ones or zeroes in the current perpendicular magnetic recoding method get smaller they also get more and more susceptible to random magnetic charge flipping due to temperature change and the influence of surrounding grains.
Two methods are coming to the fore to fix this. One is to pattern the media into distinct recording points - bits - surrounded by insulating material, known as bit-patterned media (BPM), and the other is to make the recording medium less susceptible to minor temperature-induced fluctuation and use heat layered onto the bits from a modified read/write head to enable their magnetic charge to be set when writing data.
Both methods require lots of expensive equipment development, testing, and installation in production processes and it has appeared that part of the industry favours bit-patterning, such as Hitachi GST and Western Digital, with Seagate on the other hand experimenting with developing HAMR.
Now here comes information about a Seagate patent combining both approaches. It was filed at the end of 2004 and the patent abstract reads: "A patterned magnetic recording medium for use in heat assisted magnetic recording comprises an electrically conductive heat sink layer and a plurality of discrete magnetic recording elements positioned adjacent to a first surface of the heat sink layer. Disc drives that include the patterned medium and a method of magnetic recording using the patterned media are also included."
The diagram below indicates the basic idea.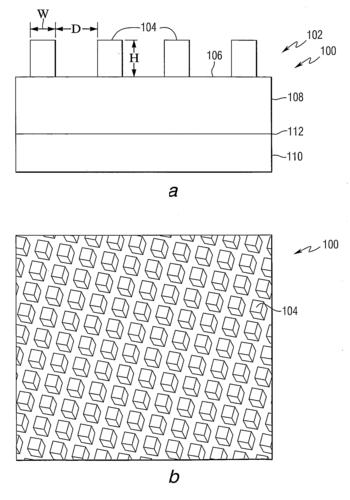 Each patterned bit on the recording medium projects above a heat sink base layer surface. The insulating element around each bit is provided by air.
The patterned media provides extremely small spots to be heated when writing data to the drive. The relatively isolated bits are more susceptible to the quick heating needed.
This patent is instructive in showing that Seagate's R&D encompasses bit-patterned media as well as heat-assisted recording, and did so at least as far back as 2004. It potentially augurs well for the HDD industry to collectively find a common way forward for recording medium technology in the Storage Technology Alliance.
Read the patent document here (pdf). ®
Sponsored: Learn how to transform your data into a strategic asset for your business by using the cloud to accelerate innovation with NetApp