The TV is well connected with four HDMI sockets. One of them supports the latest HDMI version 1.4, which will come in handy, for instance, if you're playing back 3D HD video from the newly announced Fujifilm W3 3D camera. There's also an SD card slot for displaying photos or storing video.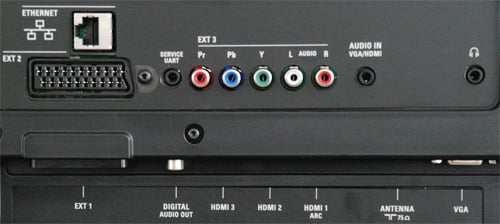 Interfacing includes an HDMI port that supports the 3D-friendly version 1.4
These are nice features but Philips TVs succeed or fail on their picture quality, and the 32PFL9705 succeeds hugely. First, there's the locally dimmable backlight, which works a treat. It manages to avoid the halo effect where too many bulbs are flicked on in dark scenes around small bright areas, and creates a lively, vivid effect with deep black shadows with delicate detail.
Philips TVs often require careful adjustment to make the most of the picture, and this is no different. Out of the box, the image is fine, but when you've tweaked the contrast, brightness, Ambilight and so on, the results are spectacular. Philips pictures can be so sharp and detailed they can turn a soppy romcom into visually hard-hitting cinéma vérité, and that's not always what you want. But gentle adjustments can restore the filmic gentleness.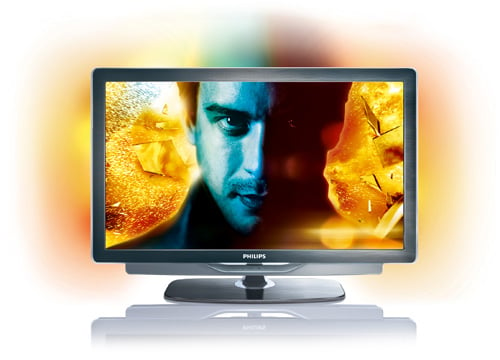 Sonically respectable, rather than remarkable, but an excellent picture
Sound on an LCD is rarely stand-out and here it's decent rather than anything more. But it certainly won't put you off, voices come through loud and clear and anyway you'll be entranced by the picture quality.
Verdict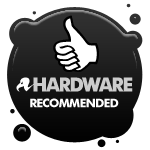 This is a terrific TV. The image quality is spectacular, the sound acceptable and the features plentiful and well-executed. If you like Ambilight, that's an extra bonus. If you don't, give it another chance, why don't you? It's great. The remote control has a steep learning curve that not everyone will care to scale and it's not exactly cheap, but those are the only downsides to a proficient, highly likeable TV. ®
More HD TV Reviews

Group Test
Freeview HD TVs
Sony
Bravia
KDL-32NX503
Panasonic
Viera
TX-L32S20B
Group Test
3D TVs

Philips 32PFL9705 Ambilight 32in LED backlit TV
A compact LCD TV with local dimming picture enhancements, enchanting Ambilight projections, and plenty more functions.
COMMENTS
How much????
I got my 47" Ambilight for £800 a few months ago - hunt around and you'll get a bargain.
1300 quid?!?!?
It had better supply sexual favours as well for that kind of money and I don't mean off the internet!
It all looks very nice
But how can they justify the £1300 price tag, for a 32" TV? That's about 4x the going rate for a 32" 1080p LED as far as I can tell. Unless I'm missing something here, you're paying a grand for a 'mood lighting' feature that you'll probably get bored of and turn off pretty quickly?
How much?!
It's a nice telly, but what on earth justifies the £1300 price tag? Philips have similar models for half that price. Are the ambilight and internet features really worth an extra £600-700? You could get a cheaper TV and a Mac Mini for that money.
£1300 for a 32" telly?
Seems a lot for pretty flashing lights to me....
There is also the argument that if you pay that much for a telly, it should not need to have the picture tweaked to get it "just right". I don't go to the cinema and demand to be able to adjust the colour balance - I expect it to be right. Same should apply to a decent telly.
I can't help feeling that people who mess around with the picture to get it "just right" are more interested in looking at the picture, rather than the movie. Bit like hi-fi buffs who listen to the sound, rather than the music.