Philips 32PFL9705 Ambilight 32in LED backlit TV
Magic lantern?
The TV is well connected with four HDMI sockets. One of them supports the latest HDMI version 1.4, which will come in handy, for instance, if you're playing back 3D HD video from the newly announced Fujifilm W3 3D camera. There's also an SD card slot for displaying photos or storing video.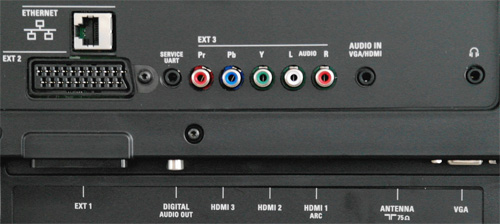 Interfacing includes an HDMI port that supports the 3D-friendly version 1.4
These are nice features but Philips TVs succeed or fail on their picture quality, and the 32PFL9705 succeeds hugely. First, there's the locally dimmable backlight, which works a treat. It manages to avoid the halo effect where too many bulbs are flicked on in dark scenes around small bright areas, and creates a lively, vivid effect with deep black shadows with delicate detail.
Philips TVs often require careful adjustment to make the most of the picture, and this is no different. Out of the box, the image is fine, but when you've tweaked the contrast, brightness, Ambilight and so on, the results are spectacular. Philips pictures can be so sharp and detailed they can turn a soppy romcom into visually hard-hitting cinéma vérité, and that's not always what you want. But gentle adjustments can restore the filmic gentleness.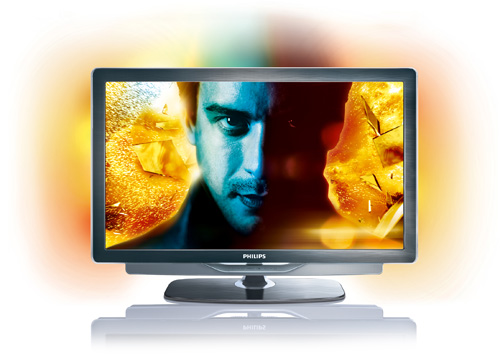 Sonically respectable, rather than remarkable, but an excellent picture
Sound on an LCD is rarely stand-out and here it's decent rather than anything more. But it certainly won't put you off, voices come through loud and clear and anyway you'll be entranced by the picture quality.
Verdict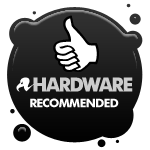 This is a terrific TV. The image quality is spectacular, the sound acceptable and the features plentiful and well-executed. If you like Ambilight, that's an extra bonus. If you don't, give it another chance, why don't you? It's great. The remote control has a steep learning curve that not everyone will care to scale and it's not exactly cheap, but those are the only downsides to a proficient, highly likeable TV. ®
More HD TV Reviews

Group Test
Freeview HD TVs
Sony
Bravia
KDL-32NX503
Panasonic
Viera
TX-L32S20B
Group Test
3D TVs
Sponsored: Minds Mastering Machines - Call for papers now open

Philips 32PFL9705 Ambilight 32in LED backlit TV
A compact LCD TV with local dimming picture enhancements, enchanting Ambilight projections, and plenty more functions.