Power Assure revs data center power control wares
NASA onboard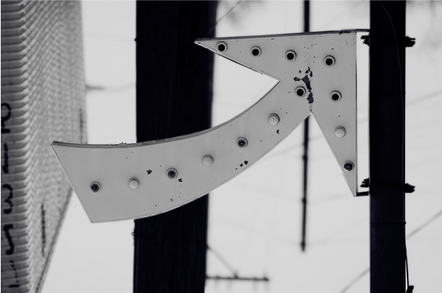 Power Assure, a startup founded in 2007 that came out of stealth mode last summer, wants to take control of your data center. Or, more precisely, it wants to sell you a power management tool that allows you to do so and radically reduce the amount of juice you consume.
This week, Power Assure has tweaked up its Dynamic Power Management software, an out-of-band power management tool for monitoring and allowing human system administrators to power up and down servers, storage, network equipment, and other gear in the data center when it is not needed. In addition, the company has rolled out another module, called Dynamic Power Optimization (currently at the 1.0 release level) that is a runbook automation tool that can watch how server workloads are going up and down and automatically adjust server capacity and the surrounding power distribution and cooling equipment while ensuring service level agreements for applications.
In other words, many of you system administrators are fired - unless you propose to be the one to be sitting at the Power Assure consoles. I am not gunning for your jobs. But a whole lot of virtualization and system management tool makers sure seem to be these days.
Power Assure was founded by Clemens Pfeiffer, who was a solution architect at Hewlett-Packard who helped create OpenView and its many add ons. Pfeiffer was president and CEO at International SoftDevices, which created process automation software that automates the processing (little more than virtual paperwork, really) that a lot of human beings do as they act as the glue between different applications. (More jobs gone. I am sensing the prevailing theme of computing for the past 65 years here).
International SoftDevices eventually moved into power management in the data center, and those data center power management assets, including products and intellectual property, were transferred to Power Assure in June 2007 and relaunched in that separate company.
Pfeiffer has received three rounds of funding for Power Assure, after the first round brought in William Krause, who used to be CEO and chairman of 3Com in the 1980s and early 1990s. Krause was chairman of Caspian Networks, a maker of routers, more recently, and was in charge of giant ISP Exodus Communications when it went bust. When Power Assure came out of stealth mode in July 2009 and got $2.5m in funding from Draper Fisher Jurvetson and unnamed individual investors, Brad Wurtz, who was president and CEO at Caspian Networks, was brought in to hold those same positions at Power Assure. Pfeiffer remains chief technology officer at the company.
And Pfeiffer has nothing against you having a job. But like all complex tasks that have been automated by computers over the decades, the managing power and computing devices inside the data center is too complex and requires analysis and reaction time that people just cannot match.
"The service level for the application drives everything," explains Pfeiffer. "You have to automate these procedures so you can respond quickly. There are just too many servers and too many variables to deal with."
Pfeiffer says that using Power Assure's management tools, companies can cut their power consumption by between 50 and 60 per cent. And because it doesn't require agents running on devices - rather, it pulls power consumption data out of power distribution units and uninterruptible power supplies - companies feel comfortable using it. The software can integrate with power management features in the system management tools that come with most top-tier servers as well as with virtualization management consoles to orchestrate power up and down cycles as application workloads change and move around a network of servers.
Cutting the power bill is the main reason, says Pfeiffer, why NASA has been putting the Power Assure tools through the paces this year in a number of data centers and expects to roll it out in its 75 data centers next year. And because it has a hand in building facilities, the Swiss-Swedish power system maker ABB Group has kicked in $1.5m in additional funding for Power Assure, raising its total kitty in three rounds to $20.25m. Power Assure secured a $5m grant from the US Department of Energy in January of this year, and Good Energies and Point Judith Capital kicked in $11.75m in funding this past July.
Power Assure's Dynamic Power Management monitor console and Dynamic Power Optimization runbook run atop VMware's ESX Server hypervisors. Power Assure is recommending the latest ESX Server 4.0 or 4.1 hypervisors rather than the older 3.X releases. The software can monitor and manage up to 10,000 devices and plugs into IMPI server management ports and vCenter, XenCenter, or Systems Center management consoles for ESX Server, XenServer, or Hyper-V hypervisors.
The Power Assure tools are sold under a monthly subscription model, with management of 20 racks of servers costing $2,500 per month. Pfeiffer would not disclose how many customers Power Assure has at this point, but says it has customers in the telecommunication, service provider, financial services, and manufacturing industries. ®
Sponsored: Minds Mastering Machines - Call for papers now open