Ram, bam, thank you, ma'am
Integrated graphics chips will take some of the main memory, so don't worry that the extra gigabyte in a 4GB, Windows 7 Home Premium 32-bit system will be wasted - it won't. Discrete graphics chips come with their own Ram.
So 3GB is the minimum for an integrated system, and 4GB is a sensible purchase. Some high end laptops already ship with 8GB of Ram, but a lot of that really will be wasted if you don't also have a 64-bit OS.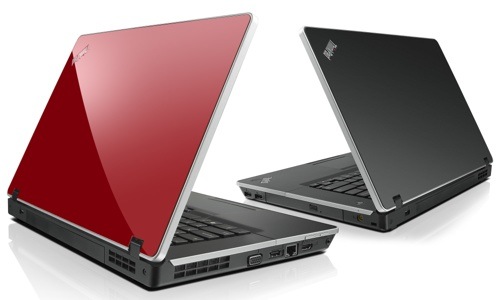 15.6in notebooks are not the acme of portability
Hard drive storage is cheap and plentiful - get as much as you can afford. Unfortunately, we're unlikely to see budget solid-state drives any time soon. Although the hardware is absolutely wonderful, the price is still very high. But these machines use Sata-standard HDDs, so swapping them for SSDs is generally straightforward.
Wireless communication is an essential feature for a laptop and every model here supports 802.11n Wi-Fi which is faster than the older 802.11g though you'll need an 802.11n-capable router to get the benefit. You may wish to pay extra for Bluetooth if you need to link to your mobile phone or some other peripheral.
A 15.6in notebook will weigh around 2.5kg - a lot to lug around if you want to take your machine with you wherever you go. You can buy 13in laptops with the same 1366 x 768 resolution that weigh a more convenient 2kg, and 11.6in or 12in laptops will generally offer the same resolution and be lighter still. The key point to note here: it's the screen's resolutio that governs how much content you can cram on it, not its physical size.
A fair few 15.6in notebooks come with higher resolutions than 1366 x 768, with 1920 x 1080 - the same as a 1080i or 1080p TV - the most commonplace. Again, you'll pay more for those extra good-for-HD-video-and-games pixels. ®
Buyer's Guide: 15in Notebooks
COMMENTS
Resolution
1366 x 768 is not a "decent" resolution. It is a totally useless resolution for almost everything aside from watching widescreen video and maybe some gaming. With most textual content, it leaves you with a huge amount of empty space and a shedload of scrolling to do if you want to read much. If you can use all the space for text it's going to make for some uncomfortably long lines. Writing an essay it saves more time if you can refer back to something three lines ago without having to scroll the document up and down relentlessly.
I have no idea why it is so hard to get a notebook now that has an old style taller/narrower screen but the consequence is that in order to make the computer any use for reading or writing text you need a 17" screen now which means the computer in question is very far from being a notebook and is more of an encyclopedia.
NVidia might not be as fast as Radeon
But it supports CUDA, which is essential in many of our Computer Science classes. Anyone studying computer graphics or physics simulations should consider NVidia-based machines. The latter are often faster in terms of direct volume rendering (MRI/CT type applications).
Horses for courses.