Sony PlayStation Move
Wii too?
The demo games include Sports Champions and Start the Party!. Sports Champions gave me the feeling that Move is aimed at mature gamers, rather than the Wii's family demographic. This was somewhat confirmed by the lack of effort and quality put into Start the Party!. I think this shift in demographic to mature gamers is a smart move and will be played out in sales of forthcoming blockbusters like Grand Turismo.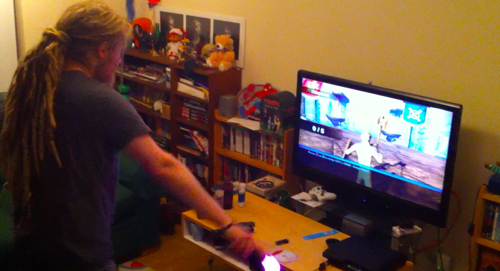 Unleash your inner warrior
Sports Champions and Start The Party! showcase the Move's precision and give you an insight into its augmented reality capabilities, putting you - courtesy of the Eye's lens - right into the picture. I particularity enjoyed seeing myself welding outsized swords and hammers. Go, Valkyrie, go!
Basically, Sports Champions is Wii Sports pimped up, but it's a good introduction to active gaming on the PS3. Some of the games are engaging, others less so, But you'll get several hours' worth of fun out the disc, which comes with the Move Starter Pack bundle.
My favorite was Gladiator Duel. Seen Spartacus: Blood and Sand? It's just like that but without the tits. This game really comes alive when you're dual-wielding: your left hand controls the shield, your right a weapon. Attacking and blocking involve making the correct body movements. I am usually on attack mode by default but if you don't block you get hit. Hard. A nice piece of detail was the notches in my shield where my opponents' weapons struck it.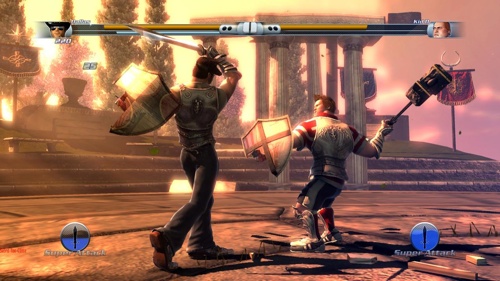 Sports Champions is worth a go for Gladiator alone
I also enjoyed the special item unlocks such as outfits and weapons. Oh, and to revel in your glory on future occasions, if you win enough games you can have your augmented reality photo taken with your really big sword! Geek it up to the max!
Sponsored: Minds Mastering Machines - Call for papers now open