Sony PlayStation Move
Wii too?
The glowing motion controller is the Move's trademark and it feels comfortable and light in the hand, partially helped by the slightly tapered middle. This definitely makes for a better grip. My thumb naturally sits on the Move button on top of the controller and there are little buttons with the Playstation symbols on either side of it.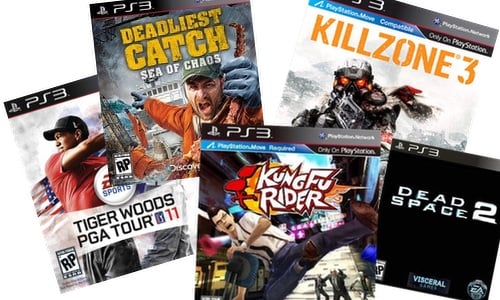 A-List titles are coming. Some are already Move compatible
I think the buttons might be a little small for folk with large hands, but for me they were perfect. The start and select buttons on the side are the only downside to the ergonomics: they are slightly too far up and hard to get at. I thought it was really cool the way the bulb flashes red when you get an attack in on Sports Champions. This is just one of the little flourishes of the motion controller that really added depth to gameplay.
Setting the Move up was surprisingly easy - just plug and play. I expected calibrating issues, and yes, you do have to do a small calibration after each game. This is a bit of a drag, but you get used to it, and it doesn't really interrupt play.
I have been playing Wii for a couple of years now and have always been slightly frustrated by the lag and lack of accuracy. Not so Move, which seems über-accurate even during the initial tune-up, and after calibration the difference between the Sony system and Nintendo's was clear.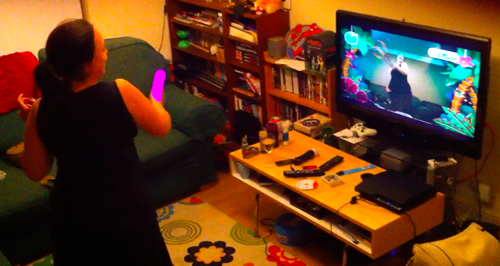 Move incorporates augmented reality game
Move's motion tracking kicks the even Wii's MotionPlus add-on, released to up the accuracy of the motion data coming out of the basic Remote, to the floor.
Sponsored: Minds Mastering Machines - Call for papers now open