Road test: putting the iPad to work
Can the Apple tablet hack it as a laptop substitute? Only one way to find out...
What it can't do
And since the iPad is effectively just a screen, it was certainly easier to lug around and use while standing, for example. Old-style Tablet PCs? Just too bloody heavy in comparison. And the iPad is a much better media playback gadget than a laptop or Tablet PC. A 12-hour flight to San Francisco? I watched movies most of the way there and the iPad still had plenty of juice left after I arrived. Its display is certainly bigger and better than your average economy class seat-back screen.
Still I could have been stumped in some situations. The hotel internet connection, for example, was Ethernet only. Had I not had my now-discontinued Netgear portable hotspot, I couldn't have used my Wi-Fi only iPad back at base.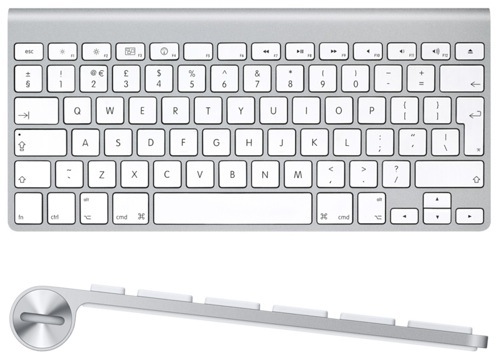 Wouldn't have been necessary if the iPad had virtual cursor keys
Had Intel or any other firm handed out press material on USB stick or even CD, I would have had to work without it. The USB adaptor in the Camera Connection Kit only works with self- or externally powered devices, which rules out Flash drives.
Now, some of these issues will solved by newer tablets that sport USB ports - though I haven't yet seen any with Ethernet on board. I'd not want to use a 7in tablet for this kind of work - nothing smaller than the iPad's 9.7in screen will do - but there are 10in Android-based tablets on the way.
For me, getting good Bluetooth keyboard support - a current Android weakness - and the productivity apps needed for word and picture work - ditto - would be essential before staying with the device type but shifting to a different OS.
But it doesn't matter - I'll be taking a notebook - my 11.6in Acer Aspire 1810TZ, most likely - next time. Relying solely on a tablet made for an interesting experiment, but not one I'll repeat on work trips. Holidays, yes, but not assignments. You see, there are really only two, small things the iPad lacks for productivity work: a pointer and a mouse to steer it. ®