PARIS emerges triumphant from hypobaric chamber
Vulture 1's Mk 2 release mechanism cleared for take-off
So, Monday morning bright and early we rolled up to QinetiQ for the second time, and quickly set about preparing the mechanism for its date with the hypobaric chamber: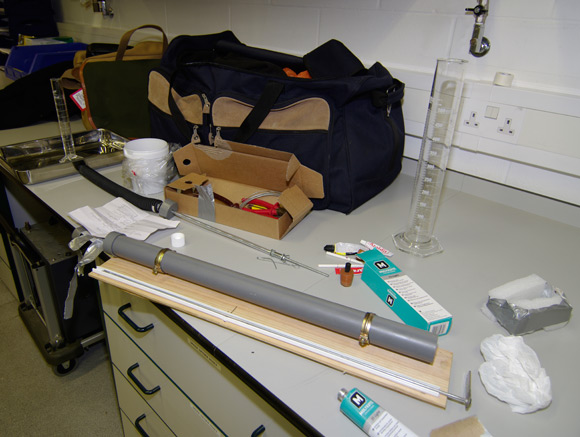 Here are a couple of crucial ingredients you won't have seen before: an expensive low-temperature grease, good to -73°C, according to the manufacturer, plus some 40 grit aluminium oxide: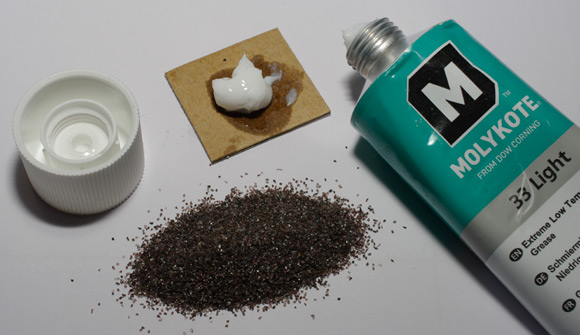 What, you're wondering, is the aluminium oxide for? Well, Tim D'Oyly shared the concerns of several Reg commenters about filling the oxygen tube with liquid, lest it freeze.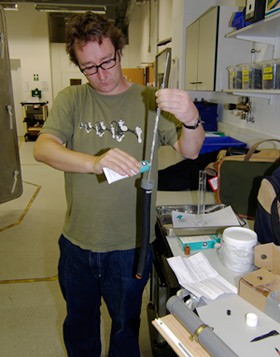 He suggested using a fine sand as the ballast instead, so we thought we'd give that a shot before resorting to a mixture of water and antifreeze. This revised plan enabled us to dispense with the fill valve, and simply compress the oxygen tube fully, stick in the required amount of grit and then seal the open end with a plain rubber bung.
What you're then left with is a fully compressed tube of about 70cc, of which around 55cc is is filled with grit. The remaining air is what, on paper, drives the release mechanism "release rod" which drops the Vulture 1.
Of course, you want to keep friction in the system to a minimum, so it fell to our very own John Oates to grease the bits and pieces, as you can see.