RIM BlackBerry Curve 3G 9300
Straight talking?
Feel The Heat
It runs on the Blackberry 5 OS, and is expected to receive an upgrade to Blackberry 6 later this year. Its icon-based UI is reasonably intuitive, however, the extremely full-featured menu options can be a bit confusing for first-time users.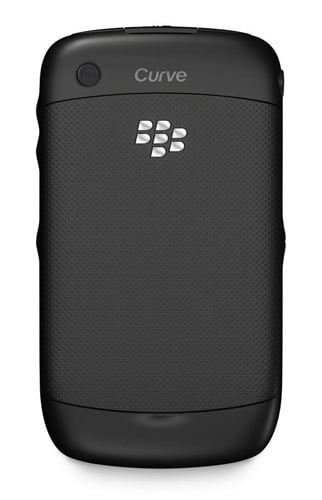 At only 2Mp, the camera is not the happiest of snappers
You can multitask with the Curve 3G, and while the operating system is generally nippy, it can start to feel the heat if you have several functions working simultaneously. Messaging is, of course, at the Curve 3G's core and it isn't lacking in options for e-mail (very easy to set up and use) with the option to incorporate all your messages into a universal inbox, including Facebook and Twitter messages (direct messages though, not updates).
Call quality is good too, with the speaker delivering clear, detailed speech tones and it will go reasonably loud too, certainly enough to hear over traffic on the street. The BlackBerry App World is steadily growing, and while it still tends to be heavy on the business apps, more consumer-centred apps including Facebook and Twitter are making their way on there.
Browsing isn't a bad experience despite the screen's dimensions. Pages generally load quickly and render well, offering text at a nicely readable size (you can set it to your preferred size) without the need for excessive zooming.
The 2Mp camera is just about as basic a model as you'll see nowadays, with fixed focus, no flash and a very limited array of features. Picture quality barely rises to average, with blurred edges, purple fringing and noisy shadows commonplace. Video offers a maximum resolution of 320 x 240 at 15fps so tends to be jerky and ill-defined – no-one will be seeking out the Curve 3G for its camera.
The screen isn't ideal for viewing videos especially since there's no option to stretch or zoom them to fit the screen's dimensions, so widescreen movie trailers, for example, look impossibly cramped.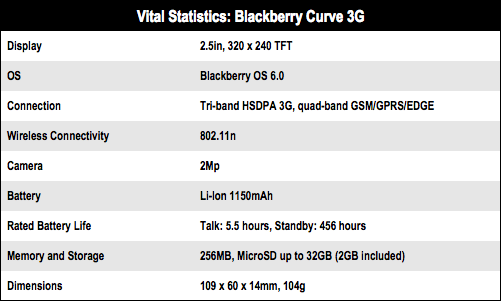 Sponsored: Minds Mastering Machines - Call for papers now open