Nokia Home Music HD-1
The Great Lost Jukebox turns up in captivity
Setup and First Impressions
We don't ever do unboxings here - in fact, there's an outstanding Golden Goldfish Award for the world's most inept video unboxing. But figuring we may never see this in captivity ever again, here's the box.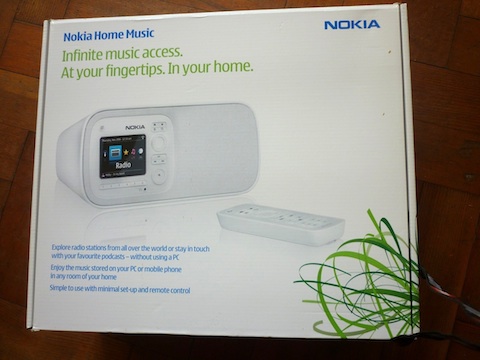 Internet radio is the main pitch, here
---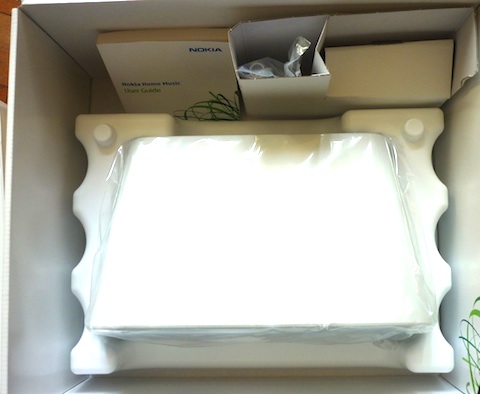 Not a lot of fancy packaging
---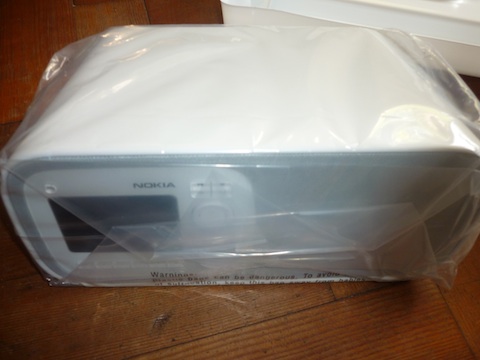 Music Centre, remote... that's pretty much it
The box contains the radio and the infrared remote control, which requires two AAA batteries. Nokia Home Music is strictly a static unit, there's no battery compartment and it's designed for indoor use only. Simply attach the FM antenna and plug it in. Switching on the device prompts you to choose a WiFi network, 802.11g is supported, or you can plug in an Ethernet cable.