Fourth-gen iPod Shuffle dissected
Miniaturisation 1, Repairability 0
The gadget take-apart guys at iFixit.com rate Apple's latest generation of iPod Shuffle at two out ten when evaluating the ease with which the device can be repaired.
In other words, it's next to impossible - "you have to break it to open it", says iFixit.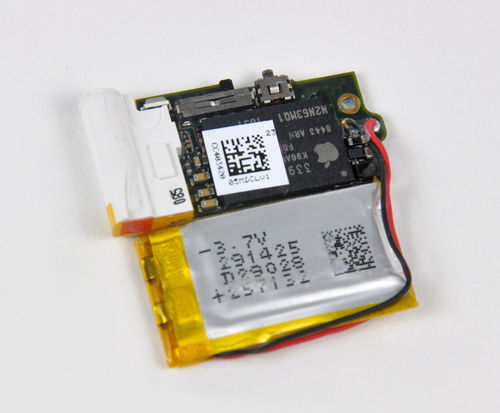 Of course, it is a forty quid music player - even Apple won't bother fixing duff ones.
So, having broken the Shuffle, what did iFixit find within?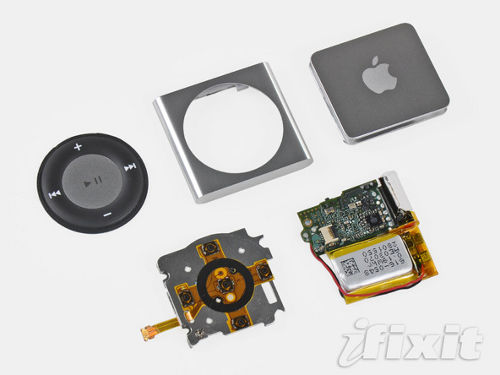 Answer: a 51mAh lithium-ion battery that takes up half the volume, and an equally diminutive motherboard (top) that fills our the rest. There's an Apple-branded ARM chip on one side of the board, and a smaller Apple chip on the reverse. One of them contains the Shuffle's 2GB of Flash storage.
Sponsored: Minds Mastering Machines - Call for papers now open